SPEAKERS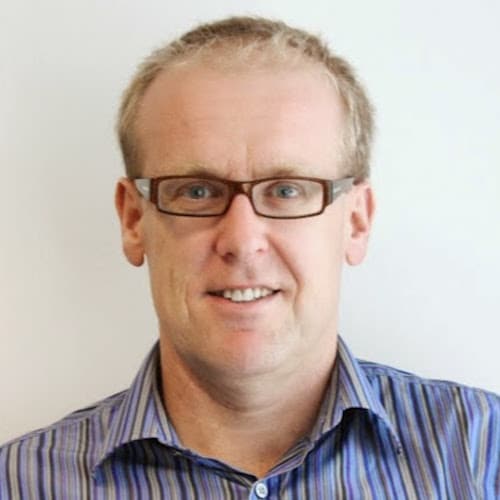 Senior Vice President, Corporate Strategy, Booking Holdings
Adrian Currie
Adrian Currie is SVP Corporate Strategy at Booking Holdings (Nasdaq: BKNG), the world leader in online travel and related services. He leads a small team supporting the Group CEO and Brand leadership teams on strategic initiatives, market analysis, corporate planning and execution priorities.  Prior to his current role, Adrian held a number of positions within the group over 16 years including Chief Financial Officer Booking.com, Chairman Agoda, Member of Group Management Board, Director Rentalcars.com, Managing Director ANZ/APAC Booking.com, SVP Corporate Development (APAC) and Chairman, Rocketmiles.  He is an FCA and MBA (London Business School) and a fan of Central Otago pinot noir.
Managing Director
Koddi
Alexander Steenbakkers-Noffke
Born and raised in Germany, Alex's passion for online media started when he decided to move to the US to explore new horizons. After a decade at industry pioneers such as ValueClick (now Conversant) and Yahoo!, he joined Koddi to lead the global business expansion, opening the company's first international office in Düsseldorf.
Alex has built a track record of accelerating revenue growth while delivering exceptional returns for customers by focusing on technology that drives results. His goal is to expand Koddi's EMEA and APAC business while building a multicultural team that has the expertise to run the best travel technology experiences for our customers and partners around the globe.
Alex holds a law degree from Goethe University Frankfurt and is a member of the German Federal Bar.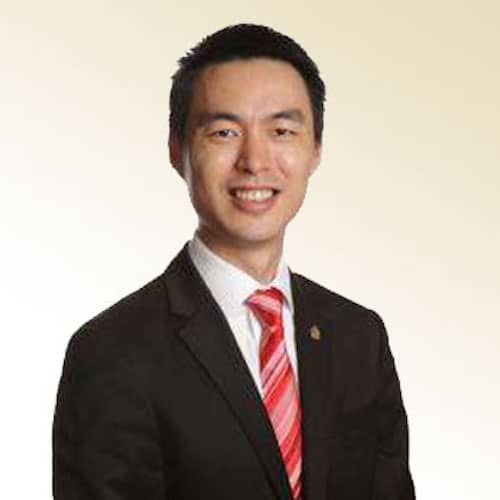 CEO
Park Hotel Group
Allen Law
Since taking the helm in 2005, Allen Law has grown Park Hotel Group from a single-property hotel company to becoming one of Asia Pacific's leading hospitality companies. Today, Park Hotel Group has a footprint of 16 hotels operating or under development across 11 key city and resort destinations in Asia Pacific. With a focus on growing our presence across the region and meeting the changing needs of travellers, Park Hotel Group's brand portfolio currently consists of its luxury Grand Park, upscale Park Hotel and midscale Destination.
CEO & Founder
RedDoorz
Amit Saberwal
RedDoorz, one of Southeast Asia's leading budget hotel online booking platforms, is the brainchild of Amit Saberwal. The lack of standardisation in budget hotels, guesthouses and a budget brand are the reasons and alongside having amassed over 20 years of experience in the online travel, e-Commerce and hospitality sectors that drove Amit to creating RedDoorz. Headquartered in Singapore, the brand is spread across Indonesia, Singapore and The Philippines. Currently, the brand's has more than 500 properties across 16 cities in Indonesia.
Prior to founding RedDoorz, he was the Chief Business Officer – Hotel and International Markets at India's premier travel and airline booking site MakeMyTrip.com. He was instrumental in shaping the company and was also part of the leadership team growing it to IPO in three years and getting it listed on NASDAQ in 2010, with 85,000 properties globally. He was also turnkey in spearheading MakeMyTrip largest acquisition of Thailand-based HotelTravel.com.
Amit has also previously worked as Director Sales and Marketing with The Park Hotels in Bangalore and New Delhi. He is a Hotel Management graduate with a Post Graduate Diploma in Sales & Marketing from National Institute for Sales, New Delhi.
He also spent time at Cornell University honing his professional skills as a hotelier. He spent his childhood in Delhi, India. He lives in Singapore with his banker wife and two children.
Director, Nikoi & Cempedak Islands
Andrew Dixon
Andrew trained as a chartered accountant in Sydney and spent the first 20 years of his career trading distressed debt, one of the more esoteric areas of investment banking. From Sydney he travelled to Chile to work, then London and on to Singapore where he lives today. Whilst in Singapore he stumbled across the unspoilt beaches and islands of nearby Indonesia. Together with some friends they acquired the leasehold titles to an island called Nikoi in 2004. Plans to develop it were hatched whilst camping on the island with their families. The success of Nikoi led to Andrew quitting his job in 2008 to focus all of his efforts on future plans, which included building another island called Cempedak built entirely of bamboo. In 2010 Andrew and his partners established a foundation called The Island Foundation to help improve education standards amongst local children.
Vice President & Managing Director, APAC, Booking.com
Angel Llull Mancas
Angel Llull is the Vice President and Managing Director of Booking.com, Asia Pacific (A Booking Holdings Company). In this role, he's responsible for growing and running the Asian and Oceania markets for Booking.com. This includes business development, strategic partnerships, marketing, sales, customer service, human resources, finance and all support and product functions in market.
Prior to joining Booking.com, Angel worked at Horwarth International as Senior consultant for merge & acquisitions. Prior to Horwarth, he spent almost 10 years in different management positions in IBB HOTELS, finalising that stage becoming CEO of the hospitality holding and Board Member. Angel earned different master degrees; one in Tourism Management from Pompeu Fabra University, and an Executive MBA from IE in Madrid. He's also completed executive programs in Business Management from Stanford University.
Chief Marketing Officer
Forter
Angela Whiteford
Angela Whiteford is the Chief Product and Marketing Officer at Forter, the leading e-commerce fraud prevention company that protects merchants during each stage of the customer lifecycle. In her role, Angela is responsible for Forter's global marketing efforts, working alongside customers consisting of Fortune 500 companies and fast-growing digital disruptors to deliver exceptional accuracy, smoother user experience as well as fraud prevention at lightning speed.
With over two decades of experience in working with high technology brands, Angela most recently served as Vice President of Product Marketing and Management at Affirmed Networks, where she led the company to become a market leader in network functions virtualization. She's also held senior leadership roles for strategic companies Iron Mountain and Starent Networks, which was later acquired by Cisco. Angela received her Bachelor of Science in Electrical Engineering from Queens University and her Masters of Business Administration from the MIT Sloan School of Management.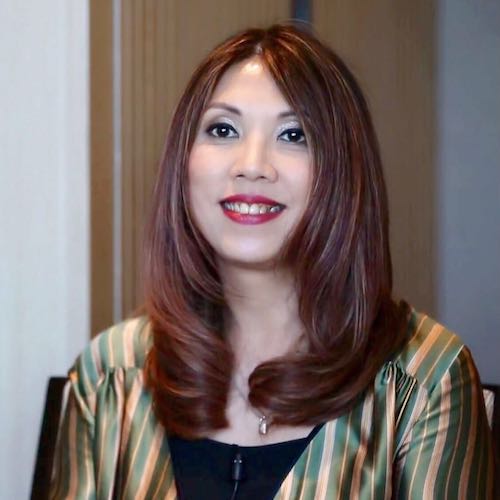 CEO, Compass Edge
Anita Chan
Anita Chan, CEO of Compass Edge. Anita has extensive travel industry experience, and has worked all over the world with leading companies such as Four Seasons Hotels and Delta Hotels, as well as in corporate offices and technology service providers. Before joining Compass Edge, Anita worked as Regional Director for a leading OTA in Asia, as Global VP for a leading digital agency, and as VP Asia Pacific for Small Luxury Hotels of the World.
Vice President, APAC, HomeAway
Anton Stanish
Anton Stanish is HomeAway's Vice President for Asia Pacific, responsible for leading the HomeAway business and teams in the region, including Stayz, HomeAway and YesBookit in Australia, Bookabach and HomeAway in New Zealand, and HomeAway across Asia including Japan, Singapore, Hong Kong, Indonesia and Thailand.
Over the last seven years Anton has led the Stayz and YesBookit teams through the sale of the business by Fairfax Media to HomeAway in 2013, the integration of the Bookabach business in NZ, and is excited these businesses are now contributing to the leading online holiday rental marketplace worldwide.  Prior to assuming leadership of the Stayz business, Anton enjoyed successful stints in a number of senior strategy and digital product management roles, including the start-up of Fairfax Media's BrisbaneTimes and BusinessDay websites.
Anton brings over 15 years of experience in growing online businesses. Anton holds a Bachelor of Engineering from the University of Canterbury (NZ), and an MBA from the Australian Graduate School of Management and London Business School.  Born in New Zealand, and spending the last 17 years in Sydney, Anton has recently moved to Singapore to take up his new VP role.
Outside of work, Anton hopes to be spotted on a golf course or cheering on the All Blacks as they win another Rugby World Cup, but he is more likely to be spending time coaching or supporting junior sports teams including his three young children, which is even more rewarding.
Managing Director, Sampran Riverside
Arrut Navaraj
Arrut Navaraj is Managing Director of Sampran Riverside, an 'eco-cultural destination' and well-known conference facility near Bangkok, Thailand. He graduated with a Master Degree in Chemical Engineering from England. However, in his career he has completely shunned the use of chemicals and instead has dedicated himself to organic farming and making food system sustainable.
For the past seven years, he has been working with local farmers, universities, government agencies and private enterprises to promote organic agriculture under the 'Sampran Model' a sustainable business model based on fair trade and Sufficiency Economy Philosophy. The successful model has inspired a growing number of new business and community partnerships.
Managing Director, Asia, FCM Travel Solutions
Bertrand Saillet
Bertrand Saillet was appointed Managing Director of FCM Travel Solutions Asia in July 2018. He was previously general manager, overseeing the sales and marketing, account management, technology and operations across Asia. He has been instrumental in consolidating the Asia business in the past couple of years, achieving significant profit growth. In his new role as the Managing Director of FCM Travel Solutions and FCTG, Bertrand is responsible for spearheading the overall growth of both FCTG and FCM Travel across Asia.
Group Head of Life Sciences
Taman Safari Indonesia Group
Biswajit Guha
As far back as he could recall, Biswajit had always been interested in animals and conservation. So it was no surprise that he enrolled straight into Zoology studies offered in NUS (National University of Singapore), and pursued this line of work upon graduation. Through years of invaluable experience at the Singapore Zoo, Wildlife Reserves Singapore where he rose up to General Manager, the Marine Life Park and Resorts Word Sentosa, Biswajit has made his mark educating the public on wildlife conservation. He also played a major role in advancing research efforts in protecting threatened biodiversity in Southeast Asia as well as rainforest, marine, coastal and freshwater ecosystems in Singapore.
Biswajit continues to pursue his passion in Indonesia, at the Taman Safari Indonesia Group, where he oversees life sciences operations at three parks across Indonesia. As Indonesia is a major biodiversity hotspot, there are numerous opportunities to contribute towards nature conservation as well as public education in Indonesia.
CEO, BeMyGuest
Blanca Menchaca
Blanca Menchaca is the co-founder and CEO of BeMyGuest, specialists in technology and distribution for Asia's attractions, tours and activities industry. In her previous role as Chief Operating Officer, Blanca led a highly multicultural Asian operation spread out across Singapore, Philippines, China, Thailand, Indonesia, Vietnam and Malaysia.
Prior to BeMyGuest, Blanca was the Global Head of Online Marketing at Wego (www.wego.com), another successful Asian travel company. She helped the company build teams across Singapore, Indonesia, India and the Middle East.
Blanca was born in Mexico but has gained most of her travel and e-commerce experience abroad, with 6 years in Australia and 9 years in Asia so far. She has been referred to by the industry as "the face of a new global travel generation".
Founder & CEO, Manna.aero/Non-Executive Director, CarTrawler
Bobby Healy
Bobby Healy, Chief Technology Officer at CarTrawler, is an experienced inventor, investor and technology entrepreneur specialising in travel technology. He began his career as a programmer building video games for Nintendo at 16 years of age with multiple billboard top 100 titles under his belt.
After  selling his travel technology business – Eland Technologies – to industry giant SITA (www.sita.aero) , Bobby joined CarTrawler as CTO in 2005 through a management buy-in and led the strategy and product development since its formation. CarTrawler is now by far the largest B2B provider of ground transportation ancillary products to the airline industry in the world and has been through two highly successful management buy-outs under his tenure.
Bobby continues to be an avid computer programmer and is a frequent speaker on the international circuit on subjects related to technology in the airline industry, ancillary revenue and online distribution."
Chief Revenue Officer
Adara
Brandon Meyers
With over 15 years of experience in travel and data-driven marketing, Brandon expertly advises travel companies on how to leverage marketing technology to grow their business. Prior to joining ADARA, Brandon held senior marketing, sales and partnership roles at some of the world's largest OTAs and travel companies including Orbitz and Hotwire. During his time at ADARA, he has built and led sales teams in both U.S. and Europe, launched ADARA's Magellan platform business, and is now responsible for driving global revenue growth. Brandonholds a Bachelor of Business Administration (B.B.A.) degree from Grand Valley State University.
Regional General Manager, SE Asia Gulf, Tourism Australia
Brent Anderson
Brent Anderson is Tourism Australia's Regional General Manager, South & South East Asia including India. His team is responsible for the marketing of Australia in a diverse set of source markets throughout the region, focused upon deriving economic benefits for Australia from inbound tourism.
Brent has over 20 years' experience promoting Australia to international visitors with a key focus upon developing partnerships with tourism and non-tourism global organisations. With a strong track record of achieving commercial objectives within a governmental organisation, Brent has worked with and learnt from some of the best marketers in Australia and Asia to deliver significant advantage for the Australian tourism industry
The South & South East Asia team is one of the most culturally diverse teams within Tourism Australia. Brent is humbled by the dedication to, and love of, Australia's tourism offering from his team, a fact that motivates and humbles him constantly.
Having lived and travelled for over 10 years in South and South East Asia, he is a passionate ambassador for the potential of the region to deliver growth for Australia's tourism industry
Founder
Naruna Beyond Retreats
Bruce Hancock
Bruce is a New Zealander with a rich Maori ancestry, he left at the ripe age of 20 to travel the world with an inner philosophy, traveling is the university of life.
His travels took him to interesting places and a few experiences he may not want to experience again such as being attacked by a bull in the south of France and hospitalized for 4 months.
Since his matador days he dove into the world of personal and professional development, starting in the wellness industry, psychology, venturing into counseling, coaching, facilitation and experiential training.
These days he coaching leaders around the world and is the founder of Naruna, specializing in leadership retreats connecting to nature, culture and two way learning in local communities, situated in inspiring locations.
CEO, Luxury Escapes
Cameron Holland
Luxury Escapes is the fastest growing travel business in Australia and rapidly expanding overseas. Cameron is responsible for the overall business strategy, operations and growth agenda for the group, with locations in Melbourne, Sydney, Singapore and with coverage in all major tourism destinations world wide.
Senior Vice President, Sales & Marketing, Singapore Airlines
Campbell Wilson
Wilson started his career with Singapore Airlines in 1996 as a Management Trainee in SIA New Zealand.  He was appointed Marketing Executive Auckland in October 1996.
He was posted to Australia as Regional Marketing Manager South West Pacific in 1999, Market Controller in Singapore in 2003 and Market Analyst Europe in August 2003.
Wilson was appointed Vice-President Canada in 2006, General Manager Hong Kong in 2008, General Manager Japan in 2010 and returned to Singapore as Senior Manager Planning in 2011. He was seconded as CEO to New Aviation Pte Ltd, the predecessor of Scoot, in June 2011 and subsequently became CEO of Scoot Pte Ltd in November 2011.
Wilson was confirmed in his current position of Senior Vice-President Sales & Marketing on 01 March 2017.
Chief Commercial Officer
ShopBack
Candice Ong
Candice is the Chief Commercial Officer for Shopback with responsibilities across Country Management and Marketing. Launched in 2014, ShopBack is Southeast Asia's largest and fastest growing online loyalty platform whose mission is to provide people with a smarter way to shop.
She previously served as Managing Director at ZALORA South East Asia and held a multitude of roles across Marketing and Procurement and kickstarted/conceived several functions from the onset.
Prior experience includes investment banking at Credit Suisse in South East Asia and Barclays Capital in New York.
Head of Global Travel, South East Asia Region
Alibaba Group
Cherry Huang
Dr. Huang is the General Manager for Alipay Cross-border Business in South and Southeast Asia, leading the business operations and growth in the region to strengthen Alipay's payments platform leadership through enabling cross-border transactions. She and her team aim at helping businesses connect with Chinese tourists through targeted marketing outreach via Alipay Discover Platform, and providing Chinese tourists the hassle-free lifestyle aboard just as what they enjoy back home.
In July, she also took over as the SEA Lead for Global Travel.
Prior to Alipay, Dr. Huang has had over 15 years of experience in travel and tourism, hospitality and payments sectors. Dr. Huang graduated from Leiden University in 2002 with a Master in Business Administration. In 2015, she graduated with a doctorate degree in Hotel and Tourism Management from Hong Kong Polytechnic.
Co-founder & COO
videc
Chetan Kapoor
Chetan Kapoor joined the Phocuswright research team in February 2010 to fulfill his desire to track online travel trends firsthand. Prior to joining Phocuswright, Chetan reported on various aspects of the industry for nearly three years, including attending a number of local and international trade shows, conferences and interviewing key people of the trade, and was a journalist for Express TravelWorld, a leading Indian travel trade publication. A Bachelor of Mass Media graduate from the University of Mumbai (Bombay), Chetan enjoys jogging and has participated in the Mumbai Half Marathon since 2008. His other interests include meeting new people, discovering new cultures and cuisines, photography, reading up on social media and new technologies, treks and, of course, traveling.
Senior Vice President, Entertainment, Genting Cruises
Colin Kerr
Colin Kerr is responsible for defining, implementing and managing all the entertainment programmes for both Star Cruises and Dream Cruises. Dream Cruises is the new cruise line developed by Genting Hong Kong Limited to specifically cater to the large and rapidly growing high-end market in China and Asia.
As the first-ever Asian luxury cruise line, Dream Cruises aims to be a pacesetter in the cruise industry in the region and will deliver an inspirational luxury cruise vacation experience to meet the needs of the 'emerging generation' of confident, independently-minded and affluent Asian travellers.
With over 30 years of experience in every facet of the entertainment and operation sectors, of which over 20 years were spent with Genting Hong Kong, Colin has previously served as Entertainment Manager, Resort Manager, Cruise Director, Fleet Cruise Director and Chief Entertainment Officer, and has proven success in building world class entertainment theme ventures, production concepts, public and media relationships, team development and strategic market positioning for multi-million dollar entertainment projects.
Vice President, Group Marketing
Century City Holdings
Colman Ho
Serial entrepreneur and team leader in sales and marketing spanning media & advertising, travel & hospitality, education & entertainment, ecommerce & service industries. For many years he constantly build forward thinking business models and resilient teams, in different regions and industries. Embracing corporate innovation, open mindset and new technology, he helped companies large and small win tough market battles. Colman is the VP Group Marketing of a group of 5 HKSE listed companies and residing in Hong Kong with his family, after spending over 13 years in Beijing. He also coaches startup companies via a few accelerators in Hong Kong and China.
Research Analyst, Phocuswright
Coney Dongre
Coney Dongre joined Phocuswright's Asia Pacific team in 2014. Coney contributes to various research projects including Asia Pacific Online Travel Overview and helps the team in data collation and management. Prior to joining Phocuswright, Coney worked as an IT consultant with Infosys Limited, where she used her analytical skills to understand the requirements for projects and lay a foundation for project development. Coney is an engineering graduate from Bhopal University and holds an M.B.A. (marketing) from Symbiosis University. Apart from work, Coney enjoys gardening and bird-watching.
Chief Marketing Officer
Traveloka
Dannis Muhammad
Dannis Muhammad is one of the core team at Traveloka. He joined in 2012 at the early phase and built the foundation of Traveloka Marketing and Analytics. As Chief Marketing Officer, Dannis ensure that Traveloka leads and stay ahead to be a customer-centric, and strive in providing the best experience where customers can discover and purchase their relevant travel and lifestyle needs. He plays an important role to manage revenue center and the growing sustainable businesses, enabling global reach and establish Traveloka as a leader & admirable platform in the markets where we operate.
He maintains to get quality leads, capture and create demands into Traveloka platform to achieve growth and business goals through excellent marketing campaign and optimization, create innovate through people, process and technology investment in our marketing activities to establish a presence of Traveloka brand and reputation in reachable markets. He also focuses to make the voice of customers represented in the organization; grow and retain customers and all strategic functions within the Marketing department.
Along with all marketing team, he develops a plan based on insights, tells a convincing story to users, converts them into customers and retaining them effectively; All in the pursuit of enabling our users to discover happiness by fulfilling their travel and lifestyle needs.
Global Head, Travel & Hospitality
Amazon Web Services
David Peller
David Peller leads AWS Travel and Hospitality, the worldwide industry practice for Amazon Web Services (AWS), with a charter to support customers as they accelerate cloud adoption.  Customers across the industry including restaurants and hotels chains; airlines, airports and cruise lines; entertainment venues and casinos, catering and foodservice suppliers, and specialized IT providers, increasingly rely on AWS to help them transform their business, reduce costs, retire technical debt and drive innovation.
The AWS Travel and Hospitality team supports customers such as Airbnb, ANA, Choice Hotels, Compass Group, Dunkin Brands, Expedia, McDonald's, Oyo, Qantas, Singapore Airlines and Sysco, together with members of the AWS Partner Network (APN).
Before joining AWS, David held various leadership roles in Singapore, Australia, the Netherlands, the United States and the United Kingdom, in travel and hospitality technology businesses.  He has been an entrepreneur and founder, as a member of the launch team of a restaurant business in the UK.  He is a qualified Solicitor in the UK, holds a Bachelor in Legal Studies from King's College, University of London, and a Postgraduate Diploma in Legal Studies from the London College of Law.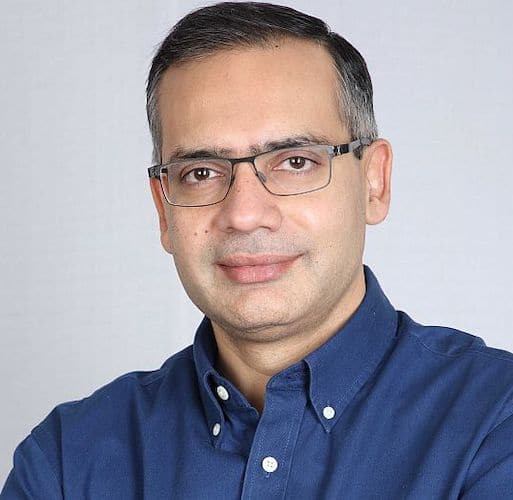 Chairman & Group CEO
MakeMyTrip
Deep Kalra
Deep is the Founder and Group CEO of India's leading online travel company, MakeMyTrip Limited. He has steered MakeMyTrip as CEO since its inception in 2000, to a successful listing on NASDAQ in August 2010.
Deep is passionate about Sustainable Tourism and has been championing this cause via the MakeMyTrip Foundation. He is on the Board of TiE (The IndUS Entrepreneurs) Delhi Chapter and served as President from 2013 to 2016. Deep is also one of the founding members of Ashoka University and serves on their governing body and Board.
Deep has been recognized by Ernst & Young as Entrepreneur of the Year – Business Transformation (2011) and as the most powerful Digital influencer in India (2012) by KPMG. He holds an MBA degree from IIM, Ahmedabad and a Bachelor's degree in Economics from St. Stephen's College, Delhi.
His interests include swimming, yoga, adventure sports, quizzing and of course, travelling.
Program Manager
Seedstars Myanmar
Doris Clemenz
Doris Clemenz is passionate about entrepreneurship and community building. She is a certified Travel and Tourism Manager and holds a Masters Degree in Export and Internationalisation Management. She entered the start-up scene working for an Entrepreneurship Centre at her university, and later became Project Manager of an AI and machine learning acceleration program and Vienna Ambassador of the City.Ai community.
After her Masters, Doris received the opportunity to join the Austrian Chamber of Commerce in Bangkok. She stayed in the region afterwards, taking a sabbatical to travel 14 countries in Asia, before joining her current position. She is the Head of Programmes of Seedstars Myanmar and currently spearheads an acceleration program for early stage startups and an academy program for students and young entrepreneurs.
CEO
Split (WiT Startup Of The Year 2018)
Dylan Tan
Dylan turned down an offer from Google, and then quit a dream role at Skyscanner to do one thing: make travel more affordable.
The upfront cost of travel is the biggest hurdle stopping millions of Southeast Asians from taking their dream trips. So the 26-year-old co-founded Split, a startup that allows any travel company to let their travellers pay in instalments.
Backed by Entrepreneur First and travel industry investors, Split has quickly become a hotly discussed name. Within its first year of founding, Split has claimed its first major accolade by winning Web in Travel's Startup of the Year Award 2018.
Senior Vice President, Digital Innovation & Norwegian Holidays
Norwegian Air Shuttle
Eivind Christiansen
Eivind is Head of digital product development and the prioritization process for all digital development at the group. He leads a team of Business developers, Product managers and UX/interaction designers, and he also has full responsibility for Norwegian Holidays (its tour operation arm).
CEO
Splitty Travel
Eran Shust
Eran Shust, CEO of Splitty Travel, is a high-tech veteran with 20+ years' experience and an unlimited passion for technology and the travel industry.
Eran's fervor for seeking out creative ways that technology can be used to revolutionize the status quo, combined with his experiences in consumer marketing and revenue management strategies, have always drawn him to the entrepreneurial world.
Prior to Splitty Travel, Eran held positions at startups that include MagicTripper ,Celtego, Juryka and Soft&Web, as well as at Microsoft and Comverse. For the past 8 years, Eran has also served as a professor at The College of Management Academic Studies.
He holds a B.Sc. degree (Computer Science) and an MBA.
Owner, Green Acres
Eric Chong
ERIC CHONG together with his wife KIM WONG juggle their time running their training consultancy company Extra Sensory Pursuits and their farm Green Acres.
Eric holds a Degree in Arts and Education from the University of Calgary, Canada and is a candidature in Master of Sports Management.
Kim holds a Computer Science & Management (Hons) from King's College, University of London.
In 2006, in between running their training and consultancy company, the couple with their young son on their backs hiked the hills of Penang looking for a suitable piece of land to embark on a more wholesome and sustainable lifestyle.It was on their last corporate management project of cruise boats in Putrajaya in 2002 that they decided that it was not the most wholesome way to bring up their then just born child in a city.
After 3 years of land hunting, the Chongs finally found their dream orchard tucked in the hills of Balik Pulau. The 16 acre farm had been left idle for some time but had a treasure trove of matured tropical fruit trees ranging from seasonal to the year-rounds. From the time the previous owner's grandfather terraced the slopes 'changkul' by 'changkul' more than 60 years ago to date, no chemicals have been used on the land.
After two years of nurturing the farm and building their sustainable house, in 2011, Green Acres opened its doors during durian season for durian and seasonal fruit tasting sessions as it endeavors to share its sustainable practices and also to learn from its visitors.
For this family of three who had no prior farming experience, let alone farming without the instant-fix of chemicals, it was indeed a continuous journey of discovery and learning.
Global Head of Travel, Ingenico ePayments
Eric Liebman
As the new Global Head of Travel for Ingenico, Eric Liebman has had an extensive background in the Travel industry across several continents. He began his Travel career working with Continental Airlines in Florida, then made the jump to the Hotel industry with a role at Marriott in the Caribbean as a Director of Sales & Marketing. Following that, Eric spent the next 20 years in Asia Pacific as a senior Travel Industry executive, holding a host of Regional and Global roles with International Hotel groups such as Starwood, Regal Hotels and Millennium Hotels. Ultimately Eric was recruited by Pegasus Solutions to be Vice President – Asia Pacific, where he helped look after a portfolio of more than 1,500 hotels, 9 call centers and a range of operational offices throughout the region.
Early in the 21st Century, Eric joined IBM's Business Consulting Group as a Senior Managing Consultant based in Singapore where he helped Airlines and Hotel Groups grow and enhance their customer experiences.
In 2014, Eric and his family returned to the USA and joined Elavon as the Vice President, Global Head of Payment Strategy for their Hospitality vertical, responsible for the Strategy and Product Development of Elavon's Hospitality sector throughout North America, Caribbean and Europe.   Eric joined Ingenico to head up the Travel vertical in March 2019 and is responsible for the development of a cohesive strategy for their diverse and extensive Travel customer base.
Director of Global Sales
HolidayTaxis Group
Falk Rudolph
Over 15 years of Sales and Business development experience with profound know-how of the travel industry and B2B marketplace globally. A visionary focused on market growth, both strategically and operationally creating global brand awareness utilising transfer solutions. Strong expertise in ground transportation with excellent knowledge of the European and MEAPAC Markets and the evolving needs of the global marketplace.
He believes technology and travel are intimately connected and as a traveller himself he thinks integrated travel solutions not only facilitates travel but also enables greater travel experiences and customer loyalty.
He is a German national who is passionate about travel and has set a very high travel goal for himself and his growing family.
Vice President, Strategy, Skyscanner
Filip Filipov
Filip is VP Strategy at Skyscanner and he focuses on where Skyscanner is going next – from identifying new opportunities to strengthening our current positions. Prior to moving to the role, Filip was VP of Product Management, where he led a range of teams focusing on the supplier side of the marketplace, advertising, and hotels.
When Filip joined Skyscanner in 2013, he focused on Skyscanner for Business, an independent unit within Skyscanner offering a customizable suite of tools that are designed to power the travel internet. Filip was responsible for overseeing the planning, growth and development of the affiliate and data analytic products. Before Skyscanner,
Filip has also held a variety of senior positions in a wide range of industries and areas, including venture capital and air fare pricing technologies.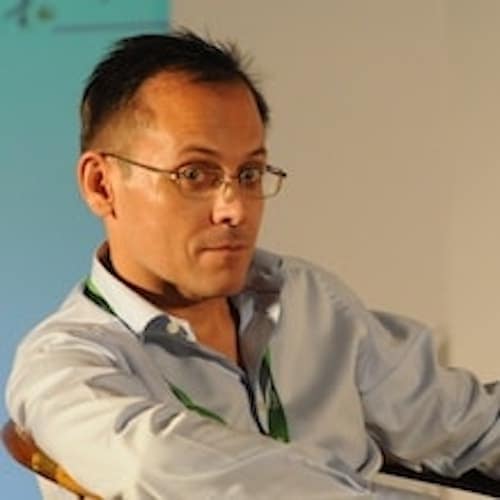 CEO
Queen's Road Capital
Fritz Demopoulos
In 2005 Frederick "Fritz" Demopoulos co-founded and was the CEO of Qunar. Qunar was acquired by Baidu in 2011.
Fritz also co-founded and was the CEO of Shawei. Shawei was acquired by Tom.com in 2000.
Fritz held senior management positions at various online and traditional media companies in China including Netease, Hai Run Media Group and News Corporation.
Fritz currently coordinates his personal investment and entrepreneurial activities through Queen's Road Capital.
A native of Los Angeles, Fritz was educated at UCLA, The Chinese University of Hong Kong and Karls-Ruprecht University in Heidelberg. He has lectured on entrepreneurship and the Chinese Internet at Stanford, Harvard, UCLA, Tsinghua, Beijing University, Singapore Management University and the Communist Party College in Nanjing.
Senior Vice President, Commercial Strategy & Services, Expedia Group
Greg Schulze
Greg Schulze serves as Senior Vice President of Commercial Strategy and Services for Expedia group. His team serves Expedia, Orbitz.com, CheapTickets, ebookers, Travelocity, Wotif, lastminute.com.au, Hotwire and Expedia CruiseShipCenters by defining global, integrated strategies and aligning teams for air, car, package, rail, cruise and insurance lines of business. Greg is currently based in Singapore.
He is also responsible for Expedia's relationships with airlines, car rental companies and cruise lines, in addition to partnerships for connectivity, insurance, rail and tour operator packages. His experienced team spans five continents and works closely with supply partners to help them efficiently reach the millions of consumers who shop for travel within Expedia's trusted travel brand portfolio every day.
Greg joined Expedia in 2005 to lead its air reporting and analysis practices. He subsequently assumed responsibility for package pricing and revenue management, building on his days at American Airlines, where he worked on the airline's Internet pricing strategy. Most recently at Expedia, he served as the Vice President of Tour and Transport for supply partnerships throughout North and South America.
Greg holds a Bachelor's Degree in Engineering from Northwestern University and a Master of Business Administration from the University of North Carolina.
Vice President, Loyalty & Guest Experience, Asia Pacific
Accor
Henrik Berglind
Henrik Berglind has been with Accor for more than 20 years. He has held roles in sales, distribution, revenue management, customer engagement and change management and was promoted to the current role of Vice President Loyalty & Guest Experience, Asia Pacific in March 2016.
He says that what he finds extremely satisfying about his career in the hospitality industry is that his ability to effect change. "That is partly because our industry recognizes its sustainability is dependent upon change and partly because the material impact that change can have on a business."
Founder
Sumba Hospitality Foundation
Inge De Lathauwer
"It's the possibility of having a dream come true that makes life interesting."
Born in Belgium and passionate about Asia, Inge graduated from the University in Ghent with a Masters in Asian Studies. She continued her education in Glion where she obtained the diploma in Hotel Management.
After a management training in Le Meridien Singapore she returned to Belgium and dedicated her time to her four sons. She has been a very active member in the school board and several charity organisations in Brussels.
Inge is fluent in Dutch, French and English, and has a basic knowledge of Spanish, Chinese and Bahasa Indonesia.
Communications & Innovation Consultant
ADB Ventures
Jason Lusk
Jason Lusk manages ADB Ventures' strategic partnerships and outreach to the corporate sector. He recently co-designed Travel Lab Asia: a joint venture between ADB, the Pacific Asia Travel Association and Plug and Play to accelerate cleantech innovation into Asia's travel industry. From 2017-2018 he also led MIST ­– an accelerator for travel startups in Cambodia, Lao PDR, Myanmar and Vietnam – and remains on MIST's advisory board.
Jason heads the Hanoi-based consulting firm Clickable Vietnam. He previously worked as a strategist for the Antiem Agency and digital marketing lead for Microsoft Vietnam. Before moving to Asia in 2012, Jason was vice president at America's second largest independent advertising agency, Cramer-Krasselt.
CEO
Flymya
Jeff Pan
Jeff Pan is the CEO of Flymya, a 300-person OTA in South-east Asia with a strong presence in domestic flights & exclusive attraction supply. Prior to this, he worked in New Product Development at Booking.com in Amsterdam.
Executive Vice President & Chief Business Officer, Tujia
Jennifer Li
Jennifer Li graduated from the West Coast University in Business Administration in 2010. She worked in Ctrip, Baidu, Dianping.com successively. At 2014, Jennifer returned to Ctrip, served as COO of Group-Buying BU, and was promoted to CEO of homestay BU. She's experienced with operation management and business development. Since 2016, Jennifer joined Tujia as Chief Business Officer. In May 2019, she was promoted to Executive Vice President and Chief Business Officer.
Senior Principal UX Strategist
Singapore Airlines Group
Jerome Gauvin
A multilingual dynamic and charismatic senior user experience designer and people manager with a highly impressive professional background in innovative service design solutions, user experience design, methods and processes, cognitive science and human factor background. Committed to exceeding demanding targets and business objectives while remaining focused on providing an exceptional standard of service. Possesses excellent interpersonal, communication and negotiation skills, the ability to influence decisions and to develop positive relationships. Enjoys managing and motivating a successful and productive team and thrives in highly pressurized and challenging working environments.
Actually mentoring Singapore Airlines employees into the Design Thinking and Agile mindset, Jerome also coaches any staff through an entrepreneurship program and guides them for their collaboration with external parties (resources/start-ups/companies).
CEO, Agoda
John Wroughton Brown
John Wroughton Brown is Chief Executive Officer of Agoda, one of the world's fastest growing digital travel platforms. John joined Agoda in 2010 and during his tenure has been responsible for product, marketing and branding, customer experience, partner services, market development teams, leading the company through a period of sustained global growth.
Previously, John was a Principal at Boston Consulting Group in Boston and Bangkok. He was also an economic advisor to the Minister of Commerce and Industry, Afghanistan through USAID and served three years in the Peace Corps as an enterprise development advisor.
John holds an MBA in Finance from the Wharton School and holds a BA in English Literature, cum laude, from Yale.
Travel Technology Evangelist, VP, Travel Strategy & Partnerships
Mezi.com
Johnny Thorsen
Johnny Thorsen is VP travel strategy and partnerships at Mezi. He was previously senior director for value services for SAP Mobile Services and also held the role of global product and strategy owner for Concur Risk Messaging after Concur acquired conTgo Ltd in March 2013. Johnny was co-founder and CEO of conTgo Ltd which focused on "point of experience" mobile travel software for corporate and security management. Prior to launching conTgo Johnny held a range of senior positions in the travel technology industry with major players such as Travelport, Sabre, HRG and CWT. In 2010 Business Travel News named Johnny Thorsen one of the 25 most influential people in the business travel industry.
Chief Commercial Officer
TravelDaily
Joseph Wang
Mr. Joseph Wang joined TravelDaily.cn as the Chief Commercial Officer in Sept 2014. Prior to that, he was the Senior Director of Hotel Business Unit Qunar.com from 2009, focusing on Hotel Direct Sales. From 1999 to 2007, Mr. Joseph Wang worked at eLong.com, in charge of hotel market management.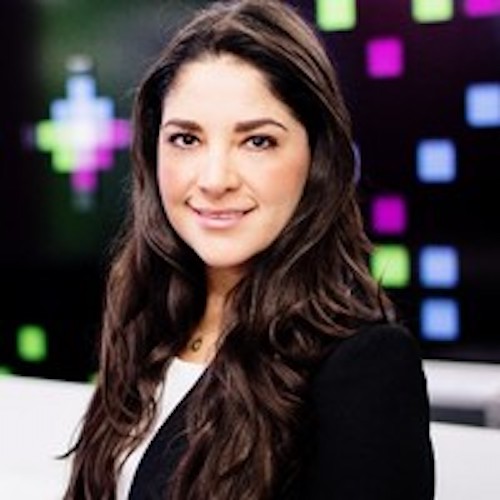 Senior Business Development Manager, Volaris
Juliana Ramirez
Juliana joined Volaris since 2010 and has ever since contributed to the revenue growth strategy for Volaris. First, launching commercial alliances with other airlines to  strengthen the network and then boosting  ancillary revenue with an ultra low cost approach. She has designed and developed the ancillary product portfolio including; a la carte products, commission revenues, destination services and payment options. She also leads the flyer programs and the co-branded credit card plus various innovative online products.
Juliana holds an International MBA degree with an engineering educational background. She has a strong passion for product innovation and design thinking. She has lived and studied in London, Shanghai, Boston and Mexico allowing her to gain global perspective and become a conscious Mexican leader.
Vice President, Global Air Platform, Expedia Group
Julie Kyse
Julie Kyse serves as Vice President, Global Air Platform for the Expedia Group, one of the world's largest travel companies. In this role, she is responsible for leading the team that manages a portfolio of the world's largest global airlines and the global operations team that provides end to end support for Expedia Group's worldwide air business. Additionally, Julie and her team are responsible for Expedia Group's NDC program, Partner Marketing and Air Platform Initiatives.
Julie joined the Expedia Group in September 2011. Prior to that, she worked at British Airways for sixteen years in a variety of Sales and Marketing roles including managing the commercial team in Latin America and Caribbean.
She holds a BA from the University of Richmond – Virginia and an MA in Latin American Studies from the University of Texas – Austin.
Julie lives in Miami, Florida.
CEO, LINE Travel.jp
Kei Shibata
Kei co-founded Venture Republic in 2001 and has been serving as a CEO since foundation. Venture Republic runs a group of online travel websites worldwide including LINE TRAVEL jp, Japan's largest online travel metasearch/media (Over 20 million monthly visits. http://www.travel.co.jp/), Trip101, Singapore based "influencer generated" global online travel media (https://trip101.com/) and allstay, leading mobile accommodation metasearch engine in South Korea (http://www.allstay.kr/).
He led Venture Republic to an IPO in 2008 (2177. JASDAQ) after 7 years of inception and to MBO (Buyout by management) in 2012. In 2018, he also led the company to bring in LINE Corporation, a leading global mobile messaging platform company as a strategic investor/partner.
In its history, company had built one of the leading online comparison shopping businesses in Japan through running "coneco.net" which was acquired by Yahoo! Japan in 2013.
Besides running Venture Republic, Kei also serves as co-founder and head organizer of WIT (Web In Travel) Japan & North Asia.
Angel investor in TravelTech. Serving as a board of director for various TravelTech startups including BeMyGuest and TravelMassive.
Kei received a BA of Law from Keio University and an MBA from the Harvard Business School.
CEO, Singapore Tourism Board
Keith Tan
Keith Tan assumed the appointment of Chief Executive of the Singapore Tourism Board on 29 October 2018.
From 2014 to 2018, he served as the Deputy Secretary (Policy) in the Ministry of Defence, where he strengthened Singapore's international defence partnerships, led MINDEF's longer-term strategic planning and guided MINDEF's strategic communications and public engagement efforts.
From 2013 to 2014, Keith was concurrently the Senior Director of the Public Service Division's PS21 Office, and Institute Director in the Institute of Governance and Policy at Singapore's Civil Service College. Keith also served in the Ministry of Trade and Industry (MTI) as Director of the Economics and Strategy Division (2008 – 2010) and the Foreign Economic Policy Division (2010 – 2013).
Associate
Openspace Ventures
Kelvin Leung
Prior to joining Openspace, Kelvin was with J.P. Morgan Investment Banking in Hong Kong (Consumer and Retail coverage)
MSc Management from London Business School
BSBA (Finance) and BA (Economics) from Boston University
Managing Partner, Monk's Hill Ventures
Kuo-Yi Lim
Kuo-Yi was most recently the CEO of Infocomm Investments, a $200M venture fund based in Singapore investing in technology startups globally. At Infocomm Investments, Kuo-Yi led investments in Twilio, Dataxu, Reebonz, Quid, Gengo, DS3 and other leading startups. Kuo-Yi has been a founder, early employee, mentor and angel investor of early-stage technology startups spanning the US and Asia. He was a senior sales executive at Encentuate (acq. by IBM) and Reputation Technologies (acq. by Security Sources), and co-founder of SportsHook, a sports-focused SaaS platform. Kuo-Yi graduated from MIT with the bachelor, master's and doctorate degrees in electrical engineering.
He describes a 'perfect day' as: Section 42, Row 37, Seat 21, Fenway Park, 80 degrees weather, a hot dog and a cold beer.
Chief Solutions Officer
Sojern
Kurt Weinsheimer
Kurt Weinsheimer is senior vice president of property solutions at Sojern, a data-driven travel marketing service with more than 200 million traveler profiles. Before joining Sojern, he held executive and leadership positions at several travel e-commerce enterprises, including Orbitz's hotel division, which he founded.
European Executive Editor
Travolution
Lee Hayhurst
Lee has been covering news in the travel sector for the last 14 years having first joined leading UK trade title Travel Weekly as a senior report with a focus on the cruise sector. Since 2008 he has also edited Travel Weekly's Travolution title which focuses on technology and the online and digital sectors in travel both in the UK and globally. Travolution is part of parent Jacobs Media Group's fast-growing international division and holds regular events and conferences throughout in continental Europe, in India, the Far East and the Middle East.
Chief Operating Officer
Luxe Nomad
Lee Lian Foo
Lee Lian, Foo is the Chief Operating Officer at The Luxe Nomad. Founded in 2012, The Luxe Nomad is one of Asia-Pacific's leading luxury villa booking portal and the company expanded into villa management in 2017. Today, Luxe Nomad has an exclusive collection of 85+ villas in Thailand and Indonesia, and over 1500 marketed properties across 35 destinations. She oversees the financial and operational matters and leads the M&A initiatives of the Group.
Prior to her current role, Lee Lian had 10 years of experience in private equity where she worked on numerous M&A, cross border and fundraising transactions, and held various positions including Vice President at Affinity Equity Partners, one of the largest Pan-Asian private equity firms focuses on leveraged buyout and growth capital transactions, and Assistant Vice President at Khazanah National Berhad, the sovereign wealth fund of Malaysia.
Lee Lian holds a Master Degree in Electrical and Electronic Engineering from University of Nottingham, UK.
Global Head of Marketing Communications
Trip.com
Leslie Hsu
Leslie Hsu oversees global brand marketing and marketing operations at Trip.com, the international brand of the Ctrip Group. At Trip.com, Leslie has led the efforts to develop the company's global expansion strategy, regional operations model, and global brand strategy. After its successful brand launch campaign in Korea earlier this year, Trip.com was recognized by Korean consumers as "Brand of the Year" in the travel category in July 2019. Prior to taking this role, Leslie held several positions in marketing and innovations in multinational companies such as Anheuser-Busch InBev and Audi.
Leslie is a graduate of Harvard Business School, where she earned MBA degree with a focus on global organizations and operations.
President, Core Experience, TripAdvisor
Lindsay Nelson
Recognized by Forbes on the 2018 CMO Next List as a top 50 marketing executive, named a "Woman to Watch" by Advertising Age, one of the "Most Powerful Women in Mobile Advertising" by Business Insider and 40 under 40 by Boston Business Journal, Lindsay is a President at TripAdvisor. Responsible for the business unit charged with elevating the company's brand and audience globally, reviews and Traveler's Choice program, in addition to improving the travel planning experience of more than a half a billion customers monthly on the world's largest travel platform.
Lindsay also serves on the board of directors for Bonnier Corporation, an American magazine company owned by the Swedish Bonnier AB.
Previously Lindsay oversaw commercial and marketing efforts for Vox Media, the fastest growing modern media company known for its standout technology, high-fidelity advertising, and a house of editorial networks that go deeper into the topics passionate people care about most. Vox Media's brands and businesses include SB Nation, Eater, The Verge, Vox, Curbed, Recode & Code Conferences, Racked, Polygon, Vox Creative and Concert.io.
Deputy CEO Asia Pacific
Accor
Louise Daley
Louise Daley, Deputy CEO of AccorHotels Asia Pacific, has over 29 years' experience in the Hospitality and Tourism industry in the region. In her current role, Louise is responsible for the financial oversight and management of over 830 hotels with turnover in excess of €4.5b, as well as the non-hotel businesses encompassing vacation ownership, lounge management and subscription loyalty.
Louise is on the Board of the group's various joint venture businesses including Huazhu Hotels Group, AAK Korea, InterGlobe Hotels in India and Reef Casino in Australia. With responsibility also for Business Intelligence and Analytics, Digital platforms and IT, Louise has a key focus on growing businesses opportunities across Asia Pacific through digital transformation and partnerships.
Her previous roles have included CEO for Accor Plus, Accor's loyalty subscription program in Asia Pacific; CFO for Accor in the Pacific region; and CFO for Asia. She
most recently served as Executive Vice President and Chief Financial Officer, Asia Pacific since June 2015.
Louise completed her Executive MBA at SMU Singapore, has a Diploma in Hospitality and Catering Management, a Bachelor of Business (Accounting) and is a Certified Practicing Accountant (CPA). She has lived and worked in Australia, Thailand, and briefly in Japan, and has been based in Singapore since 2011. She is also a regular speaker and panellist at industry events, and is a member of both the Australian and Singaporean Institute of Company Directors.
About AccorHotels
AccorHotels is a world-leading travel & lifestyle group and digital innovator offering unique experiences in more than 4,100 hotels, resorts and residences, as well as in over 3,000 of the finest private homes around the globe. Benefiting from dual expertise as an investor and operator through its HotelServices and HotelInvest divisions, AccorHotels operates in 95 countries. Its portfolio comprises internationally acclaimed luxury brands including Raffles, Sofitel Legend, SO Sofitel, Sofitel, Fairmont, onefinestay, MGallery by Sofitel, Pullman, and Swissôtel; as well as the popular midscale and boutique brands of 25hours, Novotel, Mercure, Mama Shelter and Adagio; the much-prized economy brands including JO&JOE, ibis, ibis Styles, ibis budget and the regional brands Grand Mercure, The Sebel and hotelF1. AccorHotels provides innovative end-to-end services across the entire traveler experience, notably through the recent acquisition of John Paul, world leader in concierge services.
With an unmatched collection of brands and rich history spanning close to five decades, AccorHotels, along with its global team of more than 240,000 dedicated women and men, has a purposeful and heartfelt mission: to make every guest Feel Welcome. Guests enjoy access to one of the world's most rewarding hotel loyalty programs – Le Club AccorHotels.
AccorHotels is active in its local communities and committed to sustainable development and solidarity through PLANET 21, a comprehensive program that brings together employees, guests and partners to drive sustainable growth.
Accor SA is publicly listed with shares trading on the Euronext Paris exchange (ISIN code: FR0000120404) and the OTC marketplace (Code: ACRFY) in the United States.
For more information and reservations visit accorhotels.group or accorhotels.com. Or become a fan and follow us on Twitter and Facebook.
Lynnette's Kitchen
Lynnette Seah
Unbeknownst to many who know of her, Cultural Medallion winner and Singapore Women's Hall of Fame inductee, Lynnette Seah, currently co-concert master of the Sngapore Symphony Orchestra, has long been delighting her friends from the kitchen with her gastronomic feasts. She started Lynnette's Kitchen five years ago to recreate her childhood in Tiong Bahru and memories of home-cooked feasts. To Lynnette, music and food go hand in hand – "food was my reward after helping my pianist mother in the kitchen after practicing". Today, she hosts paying private parties at her home. Considered amongst the outstanding dishes in her repertoire are Lynnette's rendition of her classic mushroom risotto and the buah keluak fried rice, her own original creation.
Senior Director, Research and Head Analyst
Phocuswright
Maggie Rauch
Ms. Rauch first encountered Phocuswright at a conference at Beijing, two years into her five working in China, and officially joined the team shortly after returning to the U.S. in 2012. She leads market sizing efforts for APAC and the U.S., in addition to overseeing custom projects on a wide range of topics. Maggie also contributes to conference programming, and presents Phocuswright Research at conferences from the U.S. to Hong Kong and Singapore. She speaks Mandarin and spends months each year re-immersing herself in the fast-changing Chinese market.
A graduate of the magazine program at Northwestern University's Medill School of Journalism, Maggie's introduction to the travel business came over several years working as a travel trade editor in New York. Among her hobbies is coaching youth sports (basketball, swimming and water polo) both in Brooklyn and her second home in Southwest China.
Head of Oasis Lab
CTRIP
Margaret Feng
Margaret is the head of Innovation at Ctrip. As a Stanford MBA, she is the bridge between Silicon Valley and China. Before Ctrip, she was COO at a fast growing startup, leading inter nationalization and exploring new business. Before this,Margaret was a VC target to consumer internet at DCM. Her portfolio includes Vipshop(NYSE:VIPS), 58.com(NYSE:WUBA), 51Talk(NYSE:COE) and Uxin
Content & Marketing
WiT
Marissa Trew
The Millennial Traveller. British-Singaporean with Masters degree in Psychology from the University Of Edinburgh. Extensive experience travelling in Asia, Europe and the USA.
Vice President Travel & Hospitality APAC
Adyen
Mark Rademaker
With over 15 years of experience in the travel industry, Mark has held senior positions both on the supplier side, working for two airlines in both commercial and financial roles. Most recently, he led emerging markets for a card scheme focusing in travel payments. Mark joined Adyen to focus on enhancing payment flows and customer experience in the travel and hospitality industry with a key focus on conversion rate and profitability.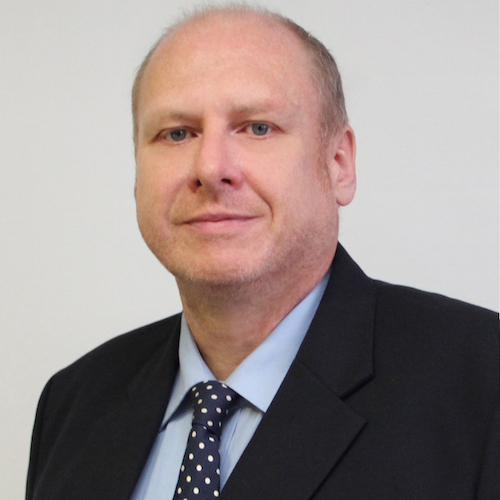 Head of Ventures, Avios Group Limited
Martin Symes
After spending some 20 years in various senior and pioneering roles in the Asia Pacific travel industry, Martin Symes returned to the U.K. in 2016. He now keeps himself busy with property renovations and early stage investment and advisory work, mainly focused on the Asian online travel space.
Most recently, he was Chief Marketing Officer of the Sabre GDS in Travel Network APAC, where he led product development and marketing.
Prior to this, he was co-founder and CEO of Wego.com, a leading travel metasearch engine and before that Executive Director, Commercial at ZUJI, a pioneering pan-APAC online travel agency. He was also a key member of the team involved in bringing Priceline's buyer-driven e-commerce model to Asia.
Earlier, Martin held a senior sales role at British Airways in London, and various roles at American Airlines in Dallas, London and Hong Kong where he was Managing Director Asia Pacific.
Martin earned a master's degree in Geography at Oxford University and gained an MBA from the London Business School. An avid traveller, Martin has visited almost 100 countries. He is married with two children.
Regional Director of Marketing, Southeast Asia
Hilton
Matthew Hulen
Matt leads the travel vertical at Facebook Singapore, and is responsible for helping travel partners across South East Asia meet their business objectives through product offerings and integrations with the Facebook platform. Matt has over a decade of sales and business devel- opment experience focused on digital media. He began his career in the lively Seattle area start-up ecosystem before moving to Expedia Inc. At Expedia he worked closely with strate- gic supply partners to extend their reach in Expedia's family of brands through media place- ments. Matt relocated to Singapore in 2012 to oversee Expedia Media Solutions APAC sales team. In 2014, he moved to Facebook to help grow the travel category across South East Asia and Asia Pacific
Co-founder & Managing Partner
Arbor Ventures
Melissa Guzy
Melissa is the Co-founder and Managing Partner of Arbor Ventures. Prior to founding Arbor Ventures, Melissa was Managing Director and Head of VantagePoint Asia, a $4.5 billion venture capital firm based in Silicon Valley with offices in Beijing, Shanghai and Hong Kong. As a thought leader in the global technology community, with experience across Asia and Silicon Valley, Melissa has been recognized as one of the Top 200 FinTech Influencers in Asia 2018.
Melissa brings with her a unique set of global experience and perspective, with deep technological and innovation prowess anchored in an extensive international network. Melissa is a regular speaker on the Venture Capital markets, Key FinTech Trends and the changing global landscape.
Melissa serves on the Board of Directors of the HKVCA and is Co-Chair of the HKVCA Venture Committee. She also serves on the Board of Innovation for the Hong Kong Securities and Commodities Commission. She is a Hopkins Fellow and participated in the Women's Leadership Program at Harvard University.
Melissa attended Wellesley College and received a Master's degree in Finance from the University of Florida. She is the author of the paper "Venture Capital Returns and Public Market Performance." She has been a speaker at Financial Times Top 50 Women in Asia, Money2020, Asian Financial Forum, RISE and a guest lecturer on the Venture Capital Industry at the University of Florida, Hong Kong University, Chinese University of Hong Kong and the Hong Kong University of Science and Technology and is a Contributing Expert at CFTE, Centre for Finance, Technology and Entrepreneurship.
Senior Vice President, Marketing & Innovation, Expedia Group
Melissa Maher
As senior vice president for Marketing & Innovation for Expedia Group's Lodging Partner Services, Melissa Maher spearheads the teams responsible for creating Expedia Group's highly promising tech, marketing and data solutions for the lodging industry, as well as the B2B marketing and communications for hotel partners.
On the innovation side, Maher's Lodging Platform Services team drives creation, adoption and engagement of Expedia Group's MICE and white-label solutions, Rev+, Partner Loyalty Enrollment and VIP+. Maher also leads Owner Relations, the team focused on owners and management companies' relations.
During her tenure with Expedia Group, Maher has been passionate in driving meaningful dialogue about women in leadership within the company and hospitality industry. She leads the Lodging Partner Services Communications & Diversity team, which is responsible for creating meaningful diversity and inclusions initiatives. Maher also oversees Partner Marketing, tasked with building a scalable marketing engine that powers hotel partner engagement.
Previously, Maher served as senior vice president of Global Partner Group, where she managed all aspects of global business relationships driving the strategy behind negotiations, distribution, and connectivity for Expedia Group's chains, key accounts, and independent partnerships. Additionally, she led the Nevada/gaming lodging division.
Prior to joining Expedia Group in 2001, Maher opened the Paris Hotel & Casino in Las Vegas as the director of conference center sales. She also served as director of tour and conference sales with the Las Vegas Hilton.
Maher received an M.B.A. and a B.S. in hotel administration from the University of Nevada, Las Vegas.
Executive Vice President, Online Travel Companies & Managing Director Asia Pacific
Amadeus
Mieke De Schepper
She joined Amadeus in January 2019. Mieke is leading a global team to support online travel agencies, travel media companies and travel start-ups grow their businesses and position Amadeus as the partner of choice.
Mieke brings more than 17 years of experience in managing B2C and B2B businesses. Before Amadeus, Mieke worked for Expedia Group, where she held the role of Senior Vice President and Chief Commercial Officer of Egencia, the corporate travel brand of Expedia Group. Earlier, as the Vice President of Expedia Group's Lodging Partner Solutions, she was responsible for growing and managing the hotel relationships in Asia Pacific.
Prior to Expedia Group, she spent 10 years with Phillips Electronics having held various global, regional and local leadership roles in product, marketing and sales. She started her professional career with McKinsey.
As someone who loves travel and tech, Mieke has her "top three" favorites while on the go
Her travel is incomplete without her AirPod, Netflix and Spotify!
Her bucket list includes exploring Bhutan with friends which she believes will up her GNP – Gross National Happiness and traversing the Great Wall of China with her two kids!
Her mantra is travelling light but with maximum volume – hand carry only!
A Dutch national, Mieke has lived in Singapore for almost 15 years, while also having worked and lived in Europe, Latin America and USA. Mieke holds an MBA from INSEAD and an MSc in Industrial Design Engineering from the Delft University of Technology.
Corporate Development
Recruit Holdings.,co.LTD
Mizuho Hiraguri
Mizuho joined corporate development of Recruit Company in 2012. It owns and operates several search engines and booking platforms in travel, restaurant, beauty&salon, real estate, wedding sector and so on. They are also parent company of Indeed Inc. the world No,1 job search platform.
She focuses on topics such as transaction platforms, SaaS, mobile and online multinationals as well as equity funding for later staged ventures, internationalization and business extension, across the travel, restaurant and beauty&salon technology sector.
Currently she led the acquisition of Trustyou, and as a strategic investor, she is on the boards of multinational restaurant technology companies. During her career, Mizuho lived and worked in 3 countries within 3 years including experiences at World Employment Confederation former Ciett in Brussels.
Co-founder & CEO
Holidayme Umrah Business
Mohammed M.S BinMahfouz
Mohammed M.S BinMahfouz is the founder and CEO of Holidayme's Umrah Business. He has been instrumental in adding the unique Umrah service to the flourishing online holidays, flights and hotels business of the travel portal, Holidayme.com.
The Umrah package booking process has many dependencies as it deals with business entities having varying systems and business rules. By automating this entire Umrah booking process, Mohammed has revolutionized the Umrah business model. The successful automation of the Umrah booking process will benefit not just the Umrah ecosystem and the Umrah market but will prove most useful to the pilgrims. Umrah pilgrims are now able to customize and book their Umrah trip and process their Umrah visa from the comfort of their homes.
With more than 23 years of experience spanning across domains like Hajj & Umrah, Travels & Tours, Hospitality, IT and Banking, Mohammed is well-known for his management & team-building skills and ability to incorporate innovative management techniques and automation process that have led to enhanced business practices, increased productivity, and profits.
Mohammed completed his BS. Business Administration & Information Systems from the American University in Washington D.C. , USA. Since then, his passion for business innovation has not abated. He is always looking for improvement using his solid business analysis skills, providing online and on-site business innovation consultation sessions and exploring other opportunities and technologies.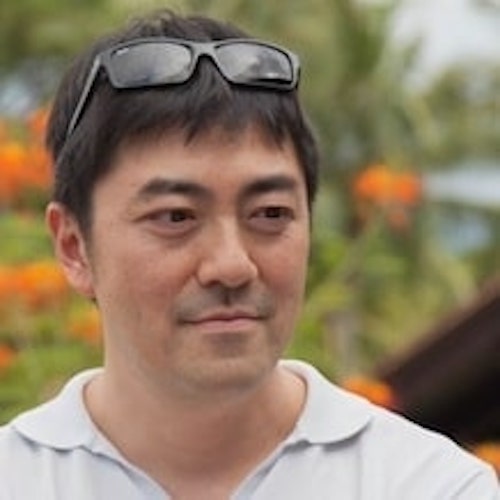 Executive Vice President, Seera Group
Muzzammil Ahussain
Muzzammil is an internationally experienced management consulting and operations executive focused on scaling and optimizing operations to enable sustainable growth. Currently, Muzzammil leads Al Tayyar Travel Group's Online Strategic Business Unit which houses two of the largest OTAs in the region – Almosafer & Tajawal. The Online Strategic Business Unit continues to grow at a significant pace and is focused on serving the needs of travel and tourism customers in the region by providing a seamless end to end experience using technology.
Founder & CEO, Oway
Nay Aung
Nay brings along global business best practices and deep online and payment product management experience from top Silicon Valley establishments. Nay started his career at Blue Lithium, a well known online advertising start-up which was later acquired by Yahoo! and then spent 4 years at Google's HQ at Mountain View.
Nay was an early member of Google Wallet Product team – an online payment system for Google Products and next joined the Business Strategy and Operations group at Google (an internal consulting group). Post Google, Nay took up the Director of Product Management's position at leading cloud services provider Saba Software.
After growing up in Myanmar, Nay pursued education abroad and received a Bachelor's Degree in Law and Economics from the University of Arizona, a Master's in Economics from the London School of Economics and a Master's in Management from Stanford University.
Head of Global Travel Strategy
Facebook
Nikhilesh Ponde
As Global Head of Travel Strategy, Nikhilesh develops and helps implement Facebook's strategy for partnering with Travel companies to help grow their businesses in a mobile-first ecosystem. In this role, Nikhilesh translates industry analysis and activity into insights that help set the course for how Travel marketers can best utilize Facebook's family of apps and services.
Prior to Facebook, Nikhilesh spent more than a decade in digital marketing and strategy, where he managed a variety of marketing and digital channels in leadership roles at Expedia, Hotwire, Hotels.com, and most recently, Flipkart, where he served as the VP of Digital Marketing. Nikhilesh also spent two years in management consulting, focusing on Airlines and Energy clients. He started his career in technical and delivery roles for a health-tech startup.
Nikhilesh has engineering degrees from IIT Kharagpur and the University of Minnesota, and earned his MBA from the University of Michigan. He enjoys traveling and skiing, and is based in Facebook's Menlo Park headquarters.
Co-founder & CEO, Kiwi.com
Oliver Dlouhy
Oliver Dlouhý, is the Co-founder & CEO of Kiwi.com. He leads the company and shapes the strategic vision as it expands globally.
Kiwi.com is powered by Virtual Interlining. This is a proprietary algorithm that allows users to combine various means of transport from more than 750 carriers into a single itinerary.
Founded just seven years ago, Kiwi.com is now considered to be one of the most innovative travel tools in the industry.
The company powers more than 100 million flight searches every day and employs more than 2,600 people worldwide. Selling more than 35,000 seats daily, the company generated a turnover of €700 million in 2017 — and is still growing.
Because of its growth, Kiwi.com entered the 2017 Deloitte Technology Fast 500 EMEA list in seventh place. For the second year running, Kiwi.com was named the best Start-up of the Czech Republic by Czech Forbes Magazine in June 2018.
Oliver appeared in the Financial Times' New Europe 100 list of Central and Eastern Europe's brightest and best people in 2016. He was also named as one of Forbes' 30 under 30 in 2018.
Founding Partner
Asia Partners
Oliver Rippel
Mr. Rippel joined Asia Partners as a Founding Partner. Previously he was the CEO of B2C e-commerce for Naspers, which included all e-tail, marketplace, and travel operations globally. Mr. Rippel led all of Naspers' investments in Flipkart, where he served as Naspers' appointed Director to the Board for six years. In August 2018, Flipkart's exit to Walmart was one of the very largest exits ever in the Internet and e-commerce space, and India's largest ever exit of a technology company. Walmart invested US$16 billion to obtain an approximate 77 percent shareholding at closing. As part of this transaction, Naspers exited fully, selling its 11.2% percent stake for $2.2 billion. The investment was a $1.6bn or 3.6x return over six years, at an estimated 29% IRR.
Mr. Rippel joined Naspers in January 2009 as head of business development in South-east Asia before managing e-commerce in Africa and Middle East shortly after. From 2011 to 2014 he oversaw e- commerce in Southeast Asia, India and Africa, after which he was managing online services segments including e-tail outside of Europe, travel, real estate, and mobile services.
Before working for Naspers, Mr. Rippel spent nine years at eBay – first in his home country Germany and then as part of the Asia-Pacific region in China, Korea, and South-east Asia. There, he mostly focused on strategy, business development, as well as category management and marketing operations. Mr. Rippel is of dual Asian and European ancestry. He studied economics in Berlin, Germany and holds the INSEAD Certificate in Corporate Governance. He is also a member of the Young Presidents Organization Singapore Chapter.
Head of Southeast Asia
Japan Foodie
Ory Rusli
Ory joined Japan Foodie in September 2018 after selling his last e-commerce startup in early 2018. Ory is an entrepreneur, dotcom 1.0 veteran, ex-media executive, and ex-auditor with 20 years of multicultural experiences in Indonesia, China, Southeast Asia, and the US.
Born and raised in Indonesia and later educated in the US, Ory is a product of 'Dotcom 1.0' era in America. After graduating from University of Oregon, Ory started his career in 1997 as a founding employee of Globe-1, an e-commerce startup company in Seattle. During this dotcom race Ory gained a wealth of experience ranging from market research, talent acquisitions, product development, to fund raising. By the year 2000 Globe-1 completed a multi-million dollar merger with Onvia, a NASDAQ listed company. Ory was immediately in charge of the post-merger operations team.
Chief Commercial Officer, BookMeBus
Panhavuth Heng
Panhavuth is the co-founder and CCO of BookMeBus with a dedicated passion for building an ecosystem around transportation in Southeast Asia.BookMeBus has gone strength from strength and become N0.1 Transport tickets booking platform in Cambodia after its 4 years of inception.
Prior to his current position, He was a Fulbright Scholar in Financial Engineering with a concentration in Intelligence and Analytics from Stevens Institute of Technology.
With his interest and expertise, Panhavuth is applying his skills to bring transportation and tourism industries in Asia forward both digitally and sustainability.
Regional Director, Experiences, APAC
Airbnb
Parin Mehta
Parin Mehta is the Regional Director of Experiences for APAC in Airbnb. Parin leads the Airbnb Experiences business in APAC which covers Experiences, Concerts and Restaurants. Airbnb Experiences are activities designed and led by inspiring locals. He and his team are focused on acquiring hosts and helping them become successful on the Airbnb platform.
Parin has grown both small startups and large global sales organisations across APAC, EMEA and the US. He previously worked for Google in Singapore, California and London to help superscale products such as Chrome, Android, GMail and Google+. Prior to joining Google, Parin was a management consultant and a teacher in rural Japan. Parin advises and coaches several start-ups and entrepreneurs around the world. He holds a BA from The University of Cambridge and an MBA from INSEAD.
Managing Director, Travelstart
Paulina Klotzbucher
Paulina Klotzbucher has spent almost 15 years in various verticals in ecommerce and the last decade in the OTA space with Travelstart. In those years she has worked on the technology front as the CTO and later driving the sales and marketing initiatives as CDO/CMO. She currently spends her time between Cape Town, Dubai and Cairo in the role of Managing Director heading up the Northern Markets and focusing on all spheres of the business; expanding Travelstarts' reach into the MENA region which also includes developing incubation markets.  She has an undergraduate in finance and accounting from the University of the Witwatersrand and later a postgraduate in marketing and information systems from the University of Cape Town.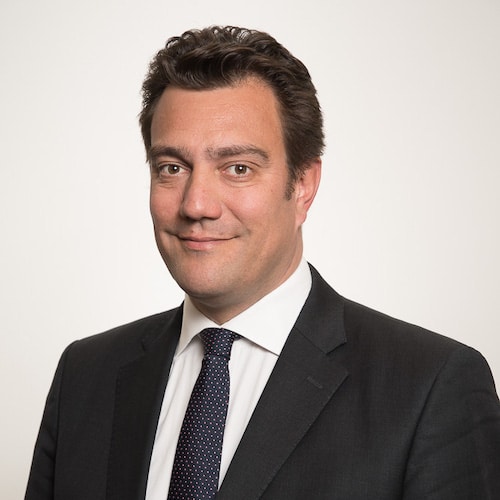 CEO, D-EDGE Hospitality Solutions
Pierre Charles Grob
Pierre-Charles GROB joined FASTBOOKING in 2011.
He began his career with Accor in New York in 2001 where he was instrumental in the creation of the North American Marketing department for the Sofitel and Novotel brands. In 2003, Pierre-Charles joined the New York-based Monaco Government Tourist Office to promote the destination and its luxury hotels to VIP clients and travel agents. An experience that lead him to join Monte-Carlo SBM where he held responsibilities as Sales, Marketing and E-Distribution Manager. He contributed significantly to the SBM's commercial development, particularly via electronic platforms (Internet and GDS).
Pierre-Charles has a degree in marketing and management from ESSCA (l'Ecole Supérieure des Sciences Commerciales d'Angers).
CEO & Co-founder
Travelstop
Prashant Kirtane
Prashant Kirtane is the Co-founder and CEO of Travelstop, a revolutionary platform aimed at modernising and simplifying business travel.
Prior to founding Travelstop, Prashant Kirtane was Vice President at HomeAway (Emerging Markets), leading the development and operations of the company across Asia and other emerging markets.
Before joining HomeAway, Kirtane was the Founder and Chief Technology Officer of Travelmob, one of Asia's pioneer social marketplace for booking accommodation and room rentals, during which time he was instrumental in the evolution of the company's local market positioning before it was acquired by HomeAway/Expedia in 2015.
An experienced and well-respected leader in his field, Kirtane spent 12 years in various roles at Yahoo! Inc. where he led the development of game-changing mobile solutions and technology platforms for the company. In his last role as the Senior Director of Engineering for Yahoo!'s video division, he was instrumental in leading a team of over 40 engineers in a global revamp of consumer video experiences. Kirtane started his career in India at Tata Infotech.
Director, Imagineering Institute, Malaysia
Professor Adrian David Cheok
Adrian David Cheok is Director of the Imagineering Institute, Malaysia, Full Professor at i-University Tokyo, Visiting Professor at Raffles University, Malaysia, Visiting Professor at University of Novi Sad-Serbia, on Technical faculty "Mihailo Pupin", Serbia, Faculty of Severe Business School, and CEO of Nikola Tesla Technologies Corporation. He is Founder and Director of the Mixed Reality Lab, Singapore. His research focuses on multisensory internet communication, mixed reality, pervasive and ubiquitous computing, human-computer interfaces and wearable computing.
Managing Director
Hotelivate Singapore
Puneet Mahindroo
Puneet comes with over 20 years of experience in the hospitality industry, having worked in various hotel and corporate level roles in Marketing, Revenue Management and Distribution for chains such as the Four Seasons and Taj Hotels Resorts Palaces Safaris. Puneet is also involved in various industry-wide initiatives. He serves as the Asia Pacific Chair to the HSMAI Revenue Management Advisory Board and has successfully completed 2 terms as the Asia Pacific Chair on the Board of Directors of Hotel Electronic Distribution Networking Association (HEDNA). Puneet also served as a member of the Leading Hotels of the World International Rooms, Revenue Management and Distribution Advisory Board. Additionally, Puneet has personal investments in several successful Restaurant and Bar projects in Singapore that have established themselves among the most successful brands and gives him first-hand insight as a quintessential entrepreneur.
Founder, CEO & Managing Director
Mystifly
Rajeev Kumar
Rajeev is a eminent visionary with a background rooted in the Technology & Travel Industry. He channelled his entrepreneurial spirit into building a travel technology platform that enables businesses scale newer geographies with ease.
Throughout his 20 years of experience, he has held leadership roles in various capacities across India, UK, Europe and North America. A Computer Science Engineering graduate from Bangalore University, he has consistently demonstrated thought‐leadership and ambitions that propel evolution in the technology and travel landscape. Not one to shy away from collaborative growth, he has supported and shared insights with leading players in the Travel and Hospitality sectors across the globe.
Born from his vision to ease global air travel, Rajeev founded Mystifly in 2009. Since its inception, Mystifly has gone on to win the title of "World's Leading Airline Consolidator" four times in a row. Under Rajeev's leadership, the business has scaled across borders with a customer base that is spread across 80+ countries.
Co-founder & CEO
Good For Food
Rayner Loi
Rayner is the Co-Founder & CEO of Good For Food, an IoT startup that empowers kitchens to reduce their food waste, cost and environmental footprint.
Rayner is an individual who is eager to leverage on technology to bring about scalable social and environmental impact. Chasing the dream of the 80-hour week to avoid the 40-hour work at the desk to create and bring value to enterprises who share in the strong sense of guardianship he has for Mother Nature.
Head of Foundation
Sumba Hospitality Foundation
Redempta Bato
Redempta Bato, Indonesian citizen born and raised in Sumba, has a sociology degree from Atmajaya University (Yogyakarta). Since the start of her professional career, Redempta has been active in the non-profit sector in Sumba. She fulfilled management roles at Child Fund and Sumba Hope, strengthening her community development skills for over a decade. Driven by a strong determination to improve the situation of the Sumbanese population, Dempta strives daily for the interests of the locals. Redempta's role at SHF – among many other things – is to guarantee that our school and eco-resort truly benefit the local community on the long term. Her vision, cultural insights and management skills have been invaluable to the development of our project.
Vice President, Business Development MENA, Checkout.com
Remo Giovanni Abbondandolo
Remo Giovanni Abbondandolo is the VP of Business Development at Checkout.com for the MENA region. Prior to joining Checkout.com Remo led the Middle East expansion for Travelstart. Previously, Remo helped found Africa Internet Accelerator (one of Naspers' investments), which launched three of the fastest growing e-commerce businesses in South Africa. He also worked at Rocket Internet Australia & South East Asia where he was a founding member of the team that launched leading e-commerce companies The Iconic, Zalora and Lazada.
Remo holds a Dual Master's of Science in Management of Innovation and New Technology from Bocconi University and Copenhagen Business School.
CEO & Founder
Intent
Richard Harris
Richard Harris is the CEO and Founder of Intent, a data science company that makes real-time predictions for travel and ecommerce. Intent uses machine learning to help large-scale travel and ecommerce companies provide the most relevant experience to their users in real-time while adding meaningful ancillary revenue streams. Prior to founding Intent, Richard was SVP, Strategy and Distribution at Travelocity. He led the Travelocity Partner Network, which grew to over $2B in sales during his tenure.  Richard was a co-founder of Site59, an innovator in online travel technology and merchandising. He was Site59's VP, Strategy and Business Development and then CFO through the company's acquisition by Travelocity, which was then taken private by TPG and Silverlake.  Earlier in his career, Richard worked at the Boston Consulting Group and Orion Consultants. Richard holds a BA from Harvard and an MBA from INSEAD. When not in the office, Richard grows corn on his fire escape.
CEO
Jayride
Rod Bishop
Rod Bishop is the co-founder and Managing Director of Jayride.com the world-leading global airport transfers booking engine. Since 2012, Rod has been turning Jayride.com into the globally dominant platform of today with airport transfers in over 85% of world aviation markets, with 3,300 transport companies at over 1,500 airports in over 80 countries. Rod is a thought-leader on transport technology, a non-executive director of Sydney's leading startup hub Fishburners, and active voice in Sydney's technology startup ecosystem.
Board Member, Veltra Corp; Former Chairman & CEO, Viator & Rome2rio
Rod Cuthbert
Rod Cuthbert is the founder and Chairman of Viator, Inc., a leading online travel company. More recently, he is the founder and CEO of Qewz, Inc., an online news startup.
Founded in 1995, Viator was the first entrant in the market for the online sale of tours, sightseeing and attractions worldwide. It has grown to become the largest operator in this market, representing over 5,000 products from 1,000 suppliers in over 75 countries worldwide.
Qewz, founded in 2009, is an online news startup with roots in the semantic web. The company's goal is to allow the rapid, concurrent delivery of disparate, competing perspectives & opinions on major news stories.
In 1995, Rod Cuthbert, Chairman Emeritus, founded a company focused on building websites for travel companies. Four years later the venture was renamed Viator, the Latin word for traveler, which Rod had recalled first hearing during his high school years. Soon after the name change, Rod and the team at Viator saw the opportunity to bring together a wide array of quality destination activities and began forging relationships with local tour operators around the world, creating a single location where consumers could research and purchase destination activities, sightseeing tours and attraction passes before they travel. Rod spent more than 20 years in the U.S. and Australian IT industries before founding Viator, including senior positions at NCR Corporation and Digital Equipment.
Rod started his entrepreneurial career as a PC and Mac retailer in Australia during the 1980s. Rod's vision as founder of the company was to help people experience more from their trips by providing them with access to activities and expert advice to help get below the surface of their destination. A world traveler and an avid (but very average) surfer, Rod currently resides in Melbourne, Australia, where he is CEO of travel startup Rome2rio. The Cycling Tour of Barcelona is one of his favorite Viator activities: "What a brilliant way to see the city. This tour gets you 'up close,' letting you see in just four hours what would otherwise take days by foot." Rod's world travels and observations are occasionally chronicled on the Viator Travel Blog.
Founder & CEO
InnoVel
Rom Hendler
Rom Hendler is a 25 year veteran of the industry, former Chief Administration, Chief Marketing, and Chief Information Officer for Las Vegas Sands Corporation, the world's largest integrated resorts company. Rom joined Las Vegas Sands in 2000.Through several promotions, Rom eventually held three C-level corporate positions in the company.
The depth of his knowledge, as well as the his cutting-edge initiatives, place him as a worldwide expert in the operation and management of various hospitality elements in integrated mega-resorts, including hotels, entertainment venues, and gaming. At Las Vegas Sands, he worked relentlessly on process enhancement and efficiencies, and developed corporate best practices for marketing analytics, distribution strategies, CRM, revenue management, e-commerce, loyalty programs, direct marketing, casino floor optimization, and marketing systems.
Rom holds an MBA specializing in Hospitality Management from IMHI – Institut de Management Hotelier Internationale (a joint Cornell-Essec program), Paris, and a B.Sc. in Hotel and Food and Beverage Management and Nutrition from Hebrew University of Jerusalem.
CEO & Co-founder, Wego
Ross Veitch
Ross is CEO & Co-Founder at Wego, which is online travel marketplace that provides top ranked mobile apps and websites for users living in the APAC and MENA regions. Wego harnesses powerful technology that simplifies the process of searching, comparing and booking flights and hotels across hundreds of airlines, hotels and online travel agency websites. Wego is has dual-HQs in Singpaore and Dubai and is backed by top-tier investors including Tiger Global, Crescent Group, Square Peg Capital and the MBC Group.
Ross is a veteran of the Asian internet industry having established Yahoo!s Southeast Asian operations in Singapore back in 1998 and leading product development efforts across the region for 6+ years. He is also Singapore Co-Chair of H2, the premier global leadership network for the digital industry. Ross has been an active angel investor in the technology sector for a decade and enjoys working with other passionate entrepreneurs. He has worked in Sydney, Melbourne, London, Kuala Lumpur and is now splits his time between Singapore and Dubai. He travels frequently for business but not nearly enough for leisure.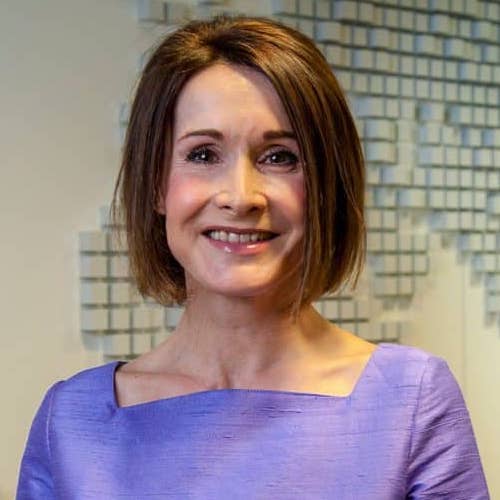 Executive Vice President, People & Culture, Communications & Brand
Amadeus
Sabine Hansen Peck
Sabine is Amadeus People & Culture Chief Officer for the company's global workforce, spanning over 190 countries and 16,000 employees. In addition, she leads the group's communications and brand activities. Sabine is based in Madrid and is a member of the Amadeus Executive committee.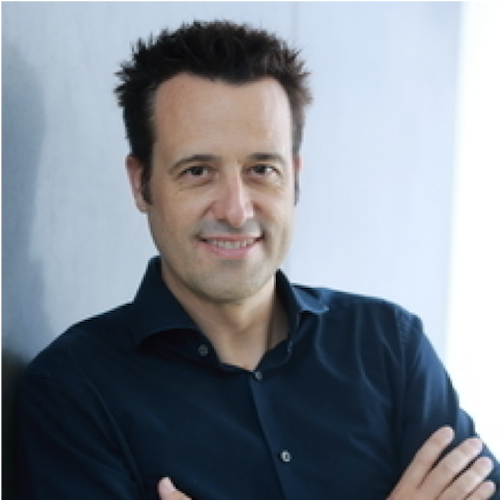 Vice President, Online Travel Asia Pacific, Amadeus
Sebastien Gibergues
Sebastien drives the Amadeus commercial strategy for the online segment in Asia Pacific.His main objective is to build and grow our partnership with all online travel players in the region. He also has global responsibility to develop our travel media business around the world. Prior to his move to the commercial organisation, Sebastien managed large projects for key multinational customers across Europe, U.S., Asia and Latin America, including business initiatives to optimise travel distribution, as well as numerous complex IT system simplementations and operational change management programmes
Head of Regional Business Development
Grab
Shawn Heng
Previously left Bain & Company late 2013 before rejoining in early 2016. Experience includes working closely with top and middle management teams across multiple business units within Asian and Multi-national Banks in Singapore, Thailand, Hong Kong and the US.
Spent time away from management consulting focused on operating The Merry Men Collective and exploring various opportunities within the retail tech space and men's fashion retail. The Merry Men Collective is a local nightlife/F&B company founded in Singapore (2010) – Which has since streamlined operations to focus on its strongest brand The Mad Men Attic Bar.
Payments Lead
PwC Strategy&
Shirish Jain
Shirish Jain is part of PwC Strategy&' Financial Services practice in Singapore where he leads Payments for the region. Prior to Singapore, he spent 19 years in Australia and brings rich industry and consulting experience in domestic and cross-border payments, as well as FinTech innovation in Singapore, Australia, Southeast and South Asia and sub-Saharan Africa countries. His portfolio includes regulators, banks, payments utilities, industry associations, and startups. Within payments, his success stories span national transformation to cashless, digital financial inclusion, growth and market entry strategies, and payments innovation.
Director, Product & Technology, Expedia Group
Shyn Ho
Based in Singapore, Shyn Yee holds the role of Director, Global Product Management for Brand Expedia Group
Shyn Yee draws on a deep understanding of travel, the global online travel marketplace, and Expedia's innovation and expertise. In her role as Director, Global Product Management for Brand Expedia Group, she is responsible for driving product local relevance, expanding both Expedia group's global footprint and online travel audiences for suppliers around the world. Shyn Yee also oversees Expedia's product strategy in the chat apps space. Shyn Yee directs and utilizes Expedia's core technology and innovation, leverages global travel product to inform and design strategies aligned to business development goals.
In her six years with Brand Expedia Group, Shyn Yee also led Expedia's retail strategy in China, and Merchandising efforts for Expedia across Asia, overseeing all regional merchandising strategies and activities for Brand Expedia and AirAsiaGo, Expedia group portfolio brands, across 25 points-of-sale in 13 countries.
Shyn Yee has spent her career developing a broad set of expertise in the travel industry, including general management, strategic development, product management, online distribution and hotel revenue maximization. Her perspective and experience span across Asia Pacific, having held various roles in organizations across the travel industry value chain.
Prior to joining Expedia, Shyn was part of the Digital Marketing team at Starwood Asia Pacific Hotels and Resorts supporting more than 250 upscale hotel properties; and prior to that, Assistant Director at Horwath HTL where she led consulting engagements, focusing on strategic expansion and hotel and resort developments in the region.
A strong advocate for women empowerment, education and young talent development, Shyn Yee founded and co-led the Women at Expedia, Leading and Learning (WELL) Singapore Chapter from 2014-2016; and is also actively involved with her alma mater, the Singapore Management University (SMU) as a guest lecturer, student mentor and Founding President of the SMU Travel and Hospitality Alumni Group (SMUTH). She is a Fellow Member with the National Volunteer and Philanthropy Centre (NVPC) Company of Good programme for the year 2017, and is actively involved in Expedia Group's community impact efforts in Singapore and the region.
Shyn Yee is a proud mother of a prolific Grade-schooler and an fearless toddler. In her free time, she is an avid reader, budding musician, and attempts to learn more foreign languages.
Founder
Triquetra.sg
Simon Wong
In Aug 2017, Simon Wong launched a scooter tour service using a fleet of restored vintage Vespas with sidecars attached. After his wife passed away about nine years ago, Wong immersed himself in charity causes and even raised funds using refurbished Vespa for people to be photographed with. This led to many asking him for making trips with the scooters. The tour, probably the first in the world, is owned by Triquetra.sg and run under its B2C brand Sideways.sg.
Director, Trade Engagement & New Markets, International Group
Singapore Tourism Board
Soo Siew Keong
Soo Siew Keong was appointed Regional Director North Asia of the Singapore Tourism Board (STB) effective April2010. As the Regional Director North Asia, Siew Keong oversees in-market activities carried out in North Asia and manages the operations of the STB in Japan and South Korea. He is also responsible for spearheading the STB's international marketing efforts to promote Singapore as a compelling, top-of-mind destination. In this position, he will also support the Board's promotional efforts in attracting new business events and tourism investments into Singapore.
CEO
AirAsia BIG
Spencer Lee
Spencer is the Chief Executive Officer of AirAsia BIG, AirAsia's award-winning loyalty programme.
Spencer has over 10 years of experience in the aviation industry from serving AirAsia in several positions since he joined the company in 2006, culminating in his appointment as Commercial Director of AirAsia Malaysia in 2015. He led the entire Malaysia commercial functions including product development, revenue management, marketing, sales and distribution, ancillary, government relations, partnership and customer relationship management and has received numerous industry awards. Innately innovative, he has pioneered a number of projects in the group, including the setting up of AirAsia BIG Loyalty programme and ancillary income department.Spencer is an advocate of talent development through effective leadership. With the backing of a solid work culture, he champions openness, innovation and a 'can-do' spirit in the workplace and has led the growth of the airline to be a leader in the region.
He is a member of the World Federation of Advertisers (WFA) and Malaysia Advertisers Association (MAA). When not conjuring new marketing strategies, the Commerce grad from Curtin University of Technology, Perth, supports Manchester United FC.
CEO, Travelstart
Stephan Ekbergh
Stephan Ekbergh married father of 4, lives in Cape Town. Ex professional DJ for 10 years. Entrepreneur in Travel. Started the E-commerce revolution in Scandinavia 1999. Is now doing the same in Africa. Passion for releasing gifts and entrepreneurship with people. Writes and speaks about business, life and taking risks. Investor and active boardmember, also works with and finances non profits organization Thembalitscha foundation.
Founder & CEO
Green Is The New Black
Stephanie Dickson
Stephanie Dickson is a leading voice in sustainability across Asia. She founded Green Is The New Black, Asia's first Conscious Festival and media platform, for people who want to live more sustainably by improving the way they think, work and consume while doing more good in the world. Her mission is to make sustainability mainstream, accessible and sexy.
Stephanie is regularly asked to conduct talks and workshops on directing and driving corporations green initiatives, rethinking and implementing sustainability at work, and inspiring keynotes on actionable green steps for meaningful change. She has conducted talks and workshops in cities around Asia.
As a changemaker in the green space, Stephanie has been described as "sustainability entrepreneur helping Asia businesses combat climate change" (CNBC) and a "force of nature" (Honeycombers). She is also a two-time TEDx speaker (P&G), and one of Prestige 40 Under 40 (2018).
CEO, Rezgo
Stephen Joyce
Stephen has been working as a travel & tourism technology consultant since 1995. In 2007, his company launched Rezgo, a cloud based software as a service tour and activity booking engine for small and medium sized tour operators. Stephen has travelled extensively and believes strongly in the lasting economic benefits of local experiences. Rezgo was developed to provide small local tourism businesses with the capabilities to harness their potential and take full advantage of new and emerging technologies.
He was the Chair of the Open Travel Alliance for five years and is passionate about travel technology and distribution. Stephen loves public speaking and speaks regularly at conferences around the World.
He is always happy to share his experiences and knowledge and contributes frequently to Tnooz.com, a leading travel technology media website.
In addition to his tourism initiatives, he is an active participant in ongoing business improvement in his community and was a Past-Chair of the Board of Directors of the North Vancouver Chamber of Commerce, Board of Directors for the Coho Society, and a member of the Board of Directors for the Pacific Club for three years.
Founder & CEO
Cleartrip
Stuart Crighton
Stuart Crighton is a founding member of Cleartrip and is responsible for the vision, performance and overall success of the company. He sets the strategy and direction for Cleartrip and ensures scalability of the business model.
Prior to founding Cleartrip, Stuart worked with Abacus Distribution Systems, Asia's leading GDS as Head, South and West Asia. He was responsible for all aspects of Abacus's operation and strategy across India, Pakistan, Sri Lanka, Bangladesh and Nepal
Equity Investment Analyst, Capital Group
Sugi Widjaja
Sugi has research responsibility for Asian internet and small-cap companies, as well as Korean consumer companies. He has 12 years of investment experience, eight with capital. Prior to Capital, he was a research analyst for Fidelity Management and Research. He holds an MBA from UC Berkeley and a bachelor's in electrical engineering from Penn.
Director, Destination Marketing
Expo 2020
Sumathi Ramanathan
Su Ramanathan is the Director of Destination Marketing at Expo 2020 Dubai UAE. As a former Director at VisitBritain (British Tourist Authority), Su brings a wealth of destination development and marketing experience to Expo 2020 where she is responsible for driving visitation through global business promotional strategy and marketing campaigns focusing on travel verticals.
Su has over 12 years of experience in destination development and the tourism sector with VisitBritain and honed her expertise in various international locations including London, Dubai, Singapore and Kuala Lumpur. Her last role at VisitBritain was Director of Asia Pacific, Middle East and Africa where she focused on strategic market development, partnerships with key airlines and travel entities, activation of brand partnerships, collaborative projects with diplomatic and government entities and pioneering marketing campaigns including celebrity and brand ambassadors programme in over 15 markets.
Prior to VisitBritain, Su has had brief stints in banking, engineering and construction and held senior roles in the private tertiary education sector.
Su has a Bachelor of Economics (Honours) and a Masters in Information Management. She was recognised as one of the top 50 outstanding public sector staff in the UK BAME Public Sector List 2017 alongside the Mayor of London, Ministers, academicians and other public sector leaders. She is also a recipient of the EU-ASEAN (Asia Europe Institute) scholarship.
Head
Amadeus Ventures
Suzanna Chiu
Suzanna is the Head of Amadeus Ventures, the start-up investment program of Amadeus IT Group.  Amadeus Ventures focuses on finding early stage start-ups sitting at the crossroad of technology and travel and provide them with not only funding but also customer reach and industry expertise. Suzanna has successfully expanded the program from its infancy into an integral part of the business, driving strategic values both for the corporation and the portfolio companies.  Suzannacame from the investment banking industry before joining Amadeus in M&A advisory, based out of London and Hong Kong.  She also has prior experience in consulting. Suzanna has an MBA degree from London Business School and likes travelling and photography.
Chief Digital Strategist, Planning Group, Global Sales
Japan Airlines
Takafumi Maruyama
Takafumi has been Japan Airlines' Director of Overseas e-Commerce & Marketing since 2008. He was also Head of e-Commerce Alliance and Joint Business with oneworld, American Airlines, British Airways, Finnair and Iberia. His experience in Japan Airlines spans the e-Commerce fields of Analytic, SEO, JALPAK (Japan Airlines tour subsidiary company) online package and dynamic package tours and Mobile. He is a solution specialist in Ancillary, Affinity, Payment Solutions and Distribution.
Takafumi has clocked in 30 years+ for Japan Airlines in the field of Passenger Service, Sales and e-Commerce both within and outside of Japan.
CEO, OpenSparkz
Terry McMullen
Over 30 years' experience in customer loyalty/offers/rewards. During this time involved with dozens of loyalty and rewards programs across Australia, India, New Zealand, Brazil, China, Taiwan, South Africa and Asia.
Entered the industry in 1985 with American Express. Joined Pinpoint Pty Ltd in 1990 and was part of the core leadership team that grew the company to be Asia Pac's leading rewards and offers provider. Helped orchestrate a successful exit via sale to Mastercard in 2014. Consulted to industry in Australia 2015 – 2017, from start-ups through to payments schemes, airlines, telco's etc.
Co-founder and CEO of OpenSparkz since February 2017. OpenSparkz re-imagines the world of loyalty and offers by harnessing nascent card linking technology. Using payment scheme integration, OpenSparkz is a global enablement platform that can power any rewards or offers program without the need for separate loyalty cards, offer codes or coupons – creating better experiences for consumers and merchants
Vice President Corporate Development, Agoda
Timothy Hughes
Timothy Hughes is the Vice President Corporate Development of Agoda (a Priceline Company). Timothy is a "retired" blogger and pundit. Previously he was the editor and publisher of one of the top online travel industry blogs (the BOOT: the Business Of Online Travel) and a writer at Tnooz.
Tim is a former lawyer and venture capitalist. As a venture capitalist and consultant he helped a number of start-ups (inside and outside travel) secure funding, set up online media companies, managed investments in public companies and held regular client briefing sessions for a brokerage house. As lawyer he represented technology, new media, Internet, telecommunications and broadcasting clients in Australia, Europe and Hong Kong.
He first joined the online travel industry in 1999 and has worked for top tier online travel companies in Europe, the Americas and Asia. Tim has a Bachelor of Commerce and Hons Law Degree from the Australian National University.
Principal
777 Partners
Timothy O'Neil Dunne
Timothy O'Neil-Dunne is a principal at 777 Partners, a private equity investment firm based in Miami with deep experience in aviation. He is a frequent speaker and commentator on aviation, travel distribution, technology, startups and innovation at events around the globe. Timothy is also the head of product at Air Black Box, a global travel technology company founded to help airlines address the complexities of cross-selling travel product inventory. Air Black Box is headquartered in Manchester, UK with offices in the USA and Asia. Most recently, Air Black Box was recognized as a 2019 CIO 100 Award Winner.
Before founding Air Black Box, Timothy was a founding management team member with Expedia, heading its international and ground transportation portfolios. He also spent time with Worldspan as their international head of technology, where he managed technology services from infrastructure to product.
Director of International Partnership, Mafengwo
Tingting Liu
Ms. TingTingLiu has been working as director of international partnership of Mafengwo, managing destination and brand cooperation globally. Since Ms. Liu joined Mafengwo in 2014, she and her team has successfully maintained and developed over 200 partners including airlines, hotel groups, automobile brand, financial brand etc. She focuses on the study of China's outbound tourism market and has abundant experience in online travel marketing.
Senior Vice President Corporate Development & Communications
iFree Group
Tony Smyth
Tony Smyth hails from County Cork in Ireland and has lived in Hong Kong for 30 years. He is an active member and sponsor of the Pacific Asia Travel Association (PATA), is on the executive board of Skal International Hong Kong Chapter and participates at the UN ESCAP Sustainability and Banking & Finance Taskforce committees.
Tony is Senior Vice President with iFREE GROUP in charge of corporate development, communications, CSR and establishing worldwide partnerships for this global TRAVELUTION company that is set to be a major disruptor in the global telecommunications, Instant Messaging, online hotels, flights and cruise booking platforms, IoT, e-commerce and roaming connectivity arenas.
iFREE is headquartered in Hong Kong and has offices in USA, Europe, Australia (with a majority shareholding in a company listed on the ASX), UAE, and eight offices throughout Asia, opening soon in several African and Middle East countries. He was founder and publisher of the acclaimed HA+D/Hospitality Architecture+Design magazine. Tony is also a regular contributor to The Peninsula Hotels Magazine. He is a popular conference moderator around the world on a wide variety of subjects. Tony was Group Publisher, Asia Pacific and the Middle East for Nielsen Business Media Asia charged with creating new markets in China, S.E. Asia and the Middle East.
Prior to entering the wild world of publishing in 1996, he owned companies involved in property and golf course development, fast food franchising and finance services companies based in Hong Kong, China, the Philippines and Singapore. He is extremely experienced in forming unique and focussed networking platforms. Tony is heavily involved in charity work, especially dog rescue organisations, and for 10 years had 12 rescue dogs at home which made his house always full of activity of both human and canine varieties. Of course, being Irish has always meant that he enjoys the finer points of a good beverage but most importantly his industry networking parties and entertaining skills are legendary!
He's always connected with iFREE.
Global Vice President, Business Development, Expedia Media Solutions
Wendy Olson Killion
Wendy Olson Killion is a global vice president at Expedia Group Media Solutions where she oversees business development and marketing partner relations, leading teams around the world in the creation and implementation of innovative digital media campaigns across the portfolio of Expedia Group travel brands. She previously directed global product development and marketing for the entire suite of advertising products, including display, email, social and mobile solutions.
Before joining Expedia Group, Wendy led product management of the emerging channels and brands at Cars.com, including their mobile offerings. Wendy also previously spent five years at J.D. Power and Associates where she managed a suite of publications aimed at defining automotive marketing online for OEMs and automotive dealers, and co-founded the Automotive Marketing Roundtable conference. Wendy is a graduate of the University of Puget Sound and lives in Seattle with her family.
Chief Commercial Officer, Klook
Wilfred Fan
As Chief Commercial Officer, Wilfred is responsible for overseeing the Supply Business Development & Operations division, as well as contributing to overall strategy from his base in Bangkok.
Wilfred is instrumental in expanding Klook's global portfolio of products and services, deepening merchant and operator relations, exploring new business opportunities and product offerings, and optimizing supply operations.
Prior to joining Klook, Wilfred was Managing Director North Asia and a founding member of Agoda, where he introduced a direct hotel contracting strategy that propelled Agoda to become the largest hotel platform in Asia with more than 200,000 properties. With 20 years of experience in the online travel industry, Wilfred has attained a holistic view of the travel industry through his illustrious career. He has held countless senior positions, from leading Partnership teams to managing operations across Asia, on-the-ground execution, corporate development, team management, and more.
Managing Director, Chinaccelerator
William Bao Bean
William is a General Partner at SOSV, a US$300M AUM accelerator-focused venture capital fund, and Managing Director of Chinaccelerator, East Asia's first startup accelerator. Previously, William was the Managing Director of China investments at SingTel Innov8 Ventures and a Partner at Softbank China & India Holdings. William is also an active angel investor, with 39 investments between 2006 and 2014 when he joined SOSV.
In 2005, William was ranked #1 stock picker in Technology, Media and Telecom and #3 overall in Hong Kong and China by Forbes/SCMP/Starmine. The following year, he was ranked #3 analyst in Asia for Technology/Software and IT Services by Institutional Investor Magazine Asia.
He currently holds advisory or director board seats in several companies (GMobi, ChaseFuture, Neonan, EscapeX, Thoughtful Media Group, Vericant, Mingbo, iTalki, kineticOne) as well as major roles in active Asian startup organizations (Angelvest, AAMA Shanghai, Techyizu). He holds a BA from Bowdoin College.
Principal
Jungle Ventures
Yash Sankrityayan
5+ years experience in early stage and growth stage (Series A-D) venture capital investments in technology startups which are transforming the sectors they operate in, in South East Asia, India and the broader APAC region, ex-China.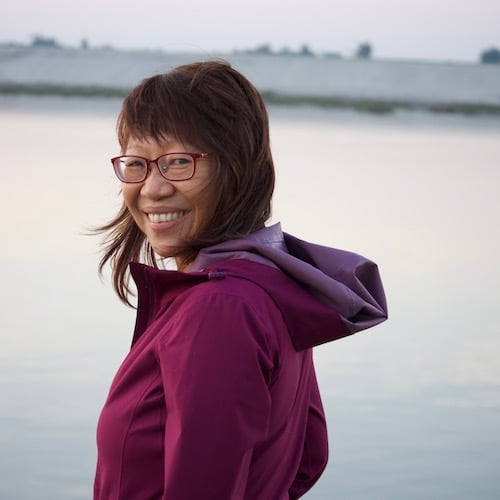 Founder, WiT
Yeoh Siew Hoon
Yeoh Siew Hoon is the founder of WiT, launching it in Singapore in 2005 and going on to launch WiT editions across Asia Pacific. In 2016, WiT Europe made its debut in London, days after the Brexit vote.
WiT has won several awards including Most Innovative Marketing Initiative and Trade Conference Of The Year from the Singapore Tourism Board and in 2014, Siew Hoon was recognised Tourism Entrepreneur of The Year. A journalist by profession and passion, she's also a speaker and facilitator at events around the world.
She's also a published author of titles such as Around Asia In One Hour: Tales of Condoms, Chillies & Curries and children's books such as Adventures of Habibie The Turtle and The Story of Baitong and Boon.
Co-founder & CEO
Anywhr
Zelia Leong
Zelia is the co-founder of Anywhr, a bespoke travel curator that plans your journeys to less-travelled places worldwide. Travellers need to state their preferences and travel style, and Zelia and her team will take care of the rest. All travelers have to do is pack up and turn up at the airport for their personalised trip.
Since its inception two years ago, Anywhr has planned journeys for thousands of travellers. Anywhr is supported by the Singapore Tourism Board, whose CTO sits on the Advisory Committee. Anywhr also partners with the University of Oxford to use data to enhance trip planning optimisation.